Shahid Kapoor's Kabir Singh is not just a movie but its an emotion that fans still carry even after a year since its release. Shahid Kapoor stumped everyone with his last hit Kabir Singh. The film's songs and the actors' performances were highly appreciated.
We saw Shahid Kapoor in an extremely new avatar where he is played the die-hard lover. The film was embroiled with many controversies due to Shahid Kapoor's character being misogynistic.
Despite all the debates and conflicting views, Kabir Singh managed to earn exceedingly well at the box office. Read on to know some shocking facts about Kabir Singh!
Here are some facts of Kabir Singh, You didn't know before!
9. Lost one of its crew member at Mussorie:
In an unfortunate turn of events, the movie lost one of its crew members. A generator operator reportedly died during the shooting of Kabir Singh at a hotel in Mussoorie on Thursday. A source informed, 35-year-old Ram Kumar, a resident of Uttar Pradesh, lost his life in a freak accident at the five-star hotel where the film's unit is staying
8. First character as a medical student:
In a career span of almost 17 years, Kabir Singh was the only movie where Shahid played the role of a medical student.
7. Getting into the skin of the character:
To play a doctor on screen, Shahid had spent a lot of time with real surgeons so as to imbibe their habits and mannerisms in his behaviour. Shahid met each and every doctor in big hospitals in Mumbai to adapt to their nuances for his portrayal on the big screen.
6. Shahid adopted this bad habit for his role: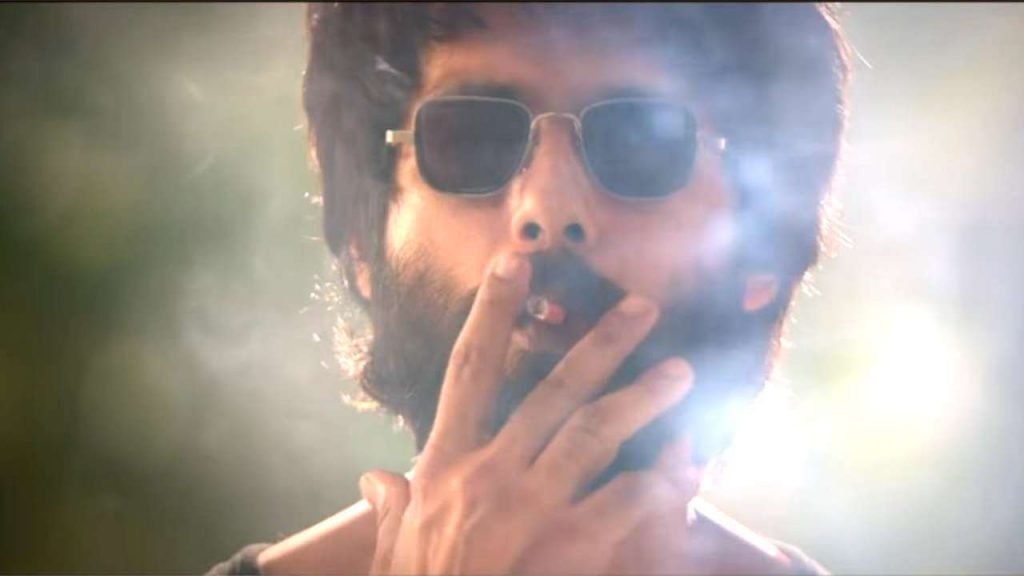 In the film, Shahid Kapoor's character smokes a lot. However, Shahid Kapoor doesn't endorse smoking in real life. He said, "I don't endorse smoking at all. However, the role required it, as the protagonist uses it to channel his angst and rage. It wasn't easy, and it came to a point where I smoked nearly 20 cigarettes a day."
5. The director was inspired by his own life for the movie:
Director Sandeep Vanga's experiences as a physiotherapy student were added to the movie. It took almost two years to write the script of Arjun Reddy (Kabir Singh), however, no producer wanted to finance it. The film finally worked out after four-five years after Vanga's brother and father decided to bankroll it.
4. Kiara would eagerly wait for Shahid's home-cooked food every day: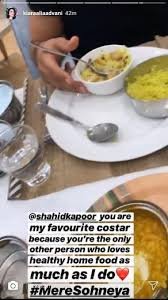 Kiara shared how on sets she would love to indulge on all the home-cooked food Shahid's cook used to get for himself.
3. Not Shahid but this actor was the first choice for the lead:
Can you imagine Kabir Singh without Shahid in it? You will be shocked to know that not Shahid Kapoor but Arjun Kapoor was the first choice for the Hindi remake of Arjun Reddy.
2. Dates of the initial release date was pushed due to this reason:
The makers wanted to take the film on floors by August 2018 however, they had to push the shoot further by three months as Shahid wanted to grow a real beard for his film.
1. Actress Tara Sutaria was considered for the role of Preethi:
Tara Sutaria who was the initial choice, but this SOTY2 actress backed out due to some issues with the dates. That is when the makers of Kabir Singh roped in Kiara Advani for the film.
When insisted, Tara Sutaria opened upon whether or not she has any regrets about losing the film to Kiara and in an interview, Tara said, "It's a remake of a hit film so it was bound to do well."