Gurugram: Swarms of crop-destroying desert locusts have reached the outskirts of Delhi after entering Gurugram this morning. Multiple videos shot by residents of Gurugram city and villages in the district this morning show massive clusters of locusts flying in.
Thousands of locusts were seen covering the sky near the Cyber Hub area of Gurugram. Similarly, videos from Delhi's Chhatrapur showed swarms of locusts flying in.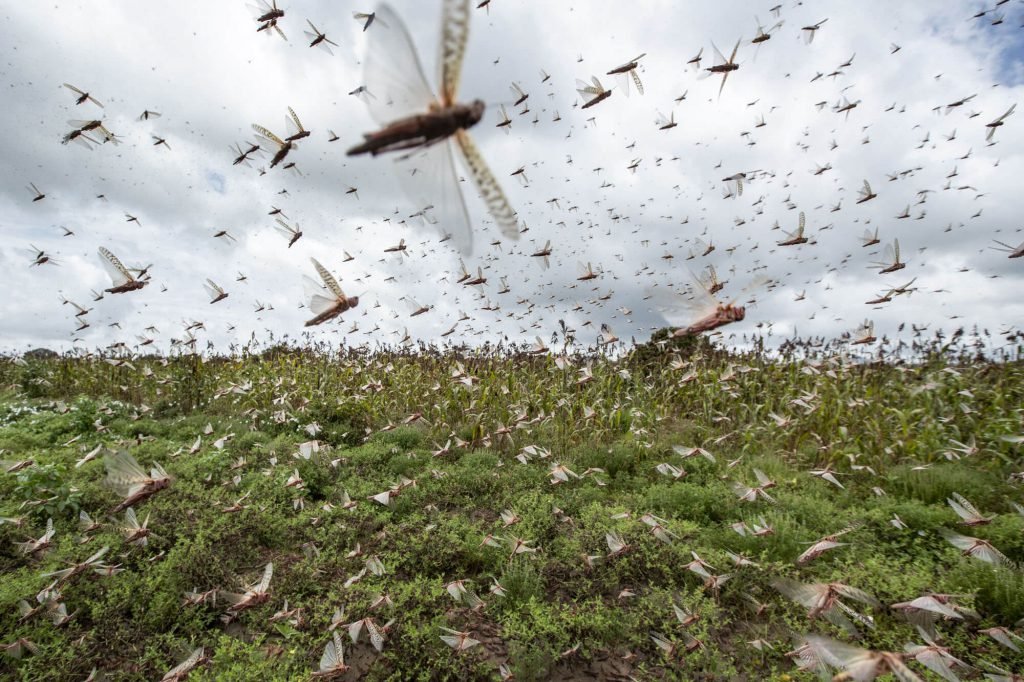 The Haryana government has issued a high alert after locusts entered Rewari and Gurugram districts, with officials saying that all necessary measures have been taken, including deploying tractor-mounted spraying facilities, according to news agency PTI.
Delhi Environment Minister Gopal Rai called an emergency meeting to discuss the situation following the locust attack in neighbouring Gurugram. The minister also directed the administration to be alert, an official said.
"According to the reports, large swarms of locusts have travelled towards Palwal (Haryana). But a small portion has entered Jasola and Bhati (at Delhi border). A direction has been issued to beat dhols and drums. This is a way to ward them off… the government will issue an announcement on this," Mr Rai said after the meeting.
The District Magistrates of South, West and South-West districts in Delhi have been asked to be on high alert.
Swarms of Locusts in Gurugram:
#HappeningNow Outside our balcony in Gurgaon phase 2. #locustattack pic.twitter.com/ipPp358mat

— Kamala Sripada (@kamalasripada) June 27, 2020
Gurugram residents were last evening asked to keep their windows shut as a precaution against a locust attack by the city administration as a swarm was sighted in an adjoining district.
The administration has asked residents to make clanging noises by beating utensils toward the insects off.
"The swarm of locusts started around 11:00 am. We immediately closed the windows and doors, and the society administration started bellowing hooters installed on buildings to drive away the insects," says Rita Sharma, a resident of Beverly Park 2 at MG Road in Gurugram.
"Farmers must also keep their pumps (for insecticide spray) ready so that they can be used when needed," the Gurugram administration had said.
The administration has asked employees of the agriculture department to spread awareness on locusts in villages.
The Delhi Air Traffic Control has directed pilots of all airlines to take necessary precautions during landing and take-off of aircraft in view of locust swarms seen near the airport in areas along Gurugram-Dwarka Expressway.
Massive swarms of desert locusts have been damaging crops in many parts of westernmost and central India, spearing into Maharashtra, Uttar Pradesh and Punjab now, after causing menace in Rajasthan, Gujarat, Madhya Pradesh and Haryana.
The central government has set up 11 control rooms to regulate the response.
Locusts form large swarms in Africa and fly from countries like Iran and Pakistan all way to India. They are known to have a tremendously large appetite. They eat plants and can cause massive destruction to crops in days if left unchecked.