Shopping is something ladies love doing and when it comes to buying traditional things, nothing can beat the flea markets in India. Buying everything from malls under air-conditioned shops is not preferred at all times.
Jewellery, clothes, accessories, yummy snacks, etc. everything under one roof is amazing and wonderful. And wait… what about the bargaining part? You can bargain and get things as per your prices. So, let us dig into some of the flea markets in India:
1. Sarojini Market, Delhi
With vibrant colored clothing stall, tiny food stalls all over, and cacophony of salesmen shouting, Sarojini is crowded right from the morning and is a bargain bazaar fulfilling all shopping desires of girls.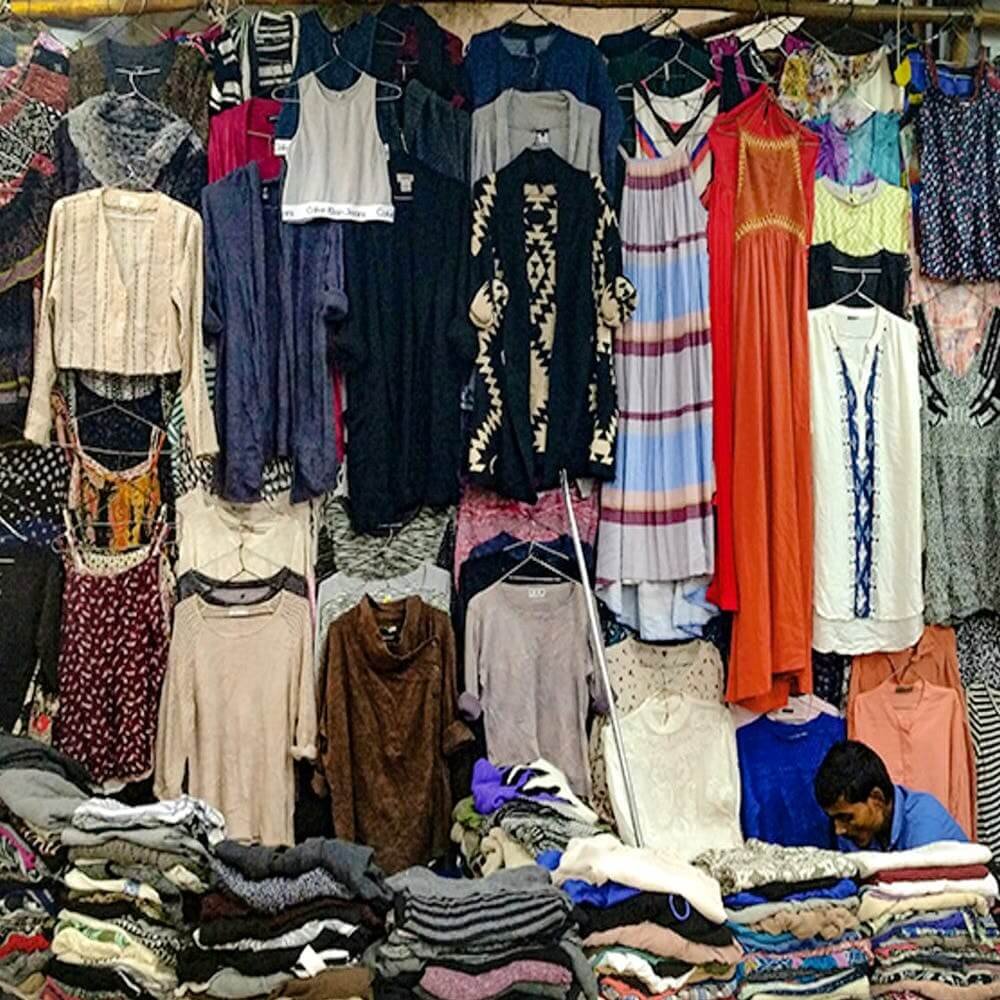 The street stalls are flooded with types of denim, designer tops, etc. With high street shopping at killer prices, Sarojini cannot be missed out in Delhi.
Books, bags, clothes, shoes, and simply all things, you are going to get here. Filled with food and drink stalls, you cannot get bored with this place! This is one of the best Flea Markets.
2. Saturday Night Market, Goa
If you are in Goa for the weekend, try skipping the beach for some time to go to Arpora Saturday night market. It is very close to Club Cabana and perfect for shopping in Goa.
The market is so enchanting and lovely selling artificial jewellery. The three sections of the market sell three different categories of things.
You can find vegetable and fruit vendors, home décor, spices, wines, jewellery, and locally designed clothes and bags. It is a paradise for foodies with so many stalls selling authentic Goanese cuisines.
3. Colaba Causeway, Mumbai
The Colaba Causeway is the shopping paradise in Mumbai. The Causeway is located in the heart of Central Mumbai.
Apart from the gorgeous clothing and accessories, including jewellery, bargaining is done on many items such as home décor, antiques, lampshades, etc. if designer brands are your thing, you will find that in Colaba as well.
If your mind is planning for booze and a bite, there are affordable food and great beer bars nearby the causeway. From the streets, you can see colorful boutiques on both sides of the roads.
4. Johari Bazaar, Jaipur
The Pink city of Rajasthan is the one-stop destination for jewellery shopping in India. It offers all kinds of accessories that you are looking for!
Be it some gem, gold, silver, or Kundan, the variety is something you won't find anywhere else. Apart from the jewellery, it has ethical collections of traditional lehengas and sarees.
This bazaar has a buzzing crowd since morning and it is open on all days of the week. So come and shop your heart out in this market!
5. Ravivari bazaar, Ahmedabad
Located on the banks of Sabarmati River, you can hear vendors shouting and hassling all day long in this market. This bazaar has been a shopping experience for more than 600 years selling items at throwaway prices.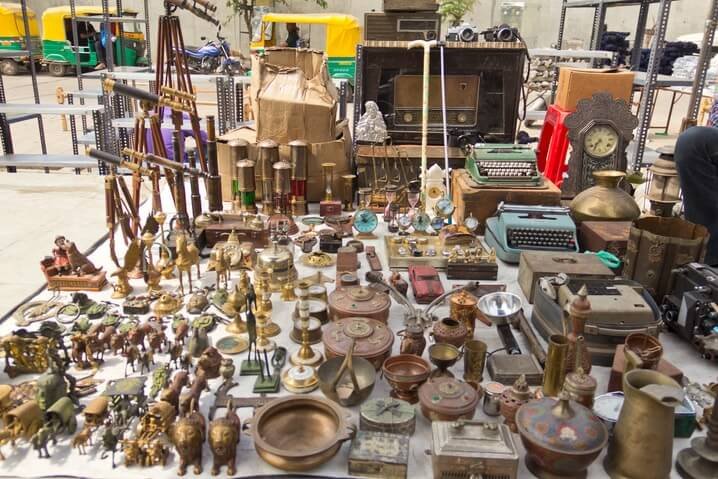 This is a one-stop place for all kinds of fun and amazing things such as needles to age-old antique furniture agencies. You get food, shopping, and entertainment all at the same place. What more can you expect?
These are some of the flea markets in India! These Flea markets can make your day wonderful with the latest trends and collections that these deal with!