New York is such a cool place to explore and let loose on the streets. New York is pretty much amazing and special with huge skyscrapers and fantastic hikes to go on. There are so many things to do in the coolest city in New York.
Even if you want to go offbeat, the city never fails to impress you. It is such a wonderful city to be in with all its charm and magical magnificence. Some of the amazing things to do in New York are listed as under:
1. Get on a ferry to Statue of Liberty
The Statue of Liberty is the first-ever thing that comes to people's minds when visiting New York. Offering panoramic views and built-in 1886, it is a national museum in loved by people worldwide.
The 2nd floor of the house hosts an exhibition hall for learning about history through its ages of photographs, texts, and video footage. To get to the Statue of Liberty, you need to buy ferry tickets including a self-guided audio tour.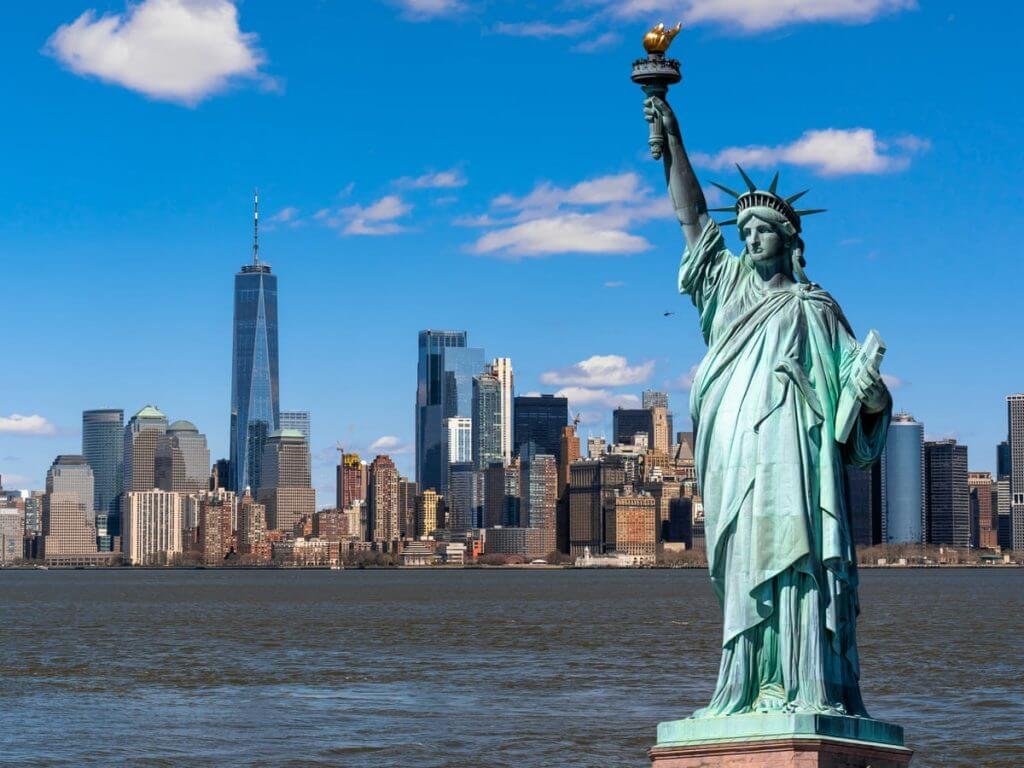 If you are planning of climbing to the crown of Liberty, you have to pay additional fees for the same. Do book tickets in advance as it is crowded most times.
2. National September 11 Museum
This memorial was built in memory of all those people killed on the blasts of September 11, 2001. The stunning twin reflection pools are built representing the falling Twin Towers.
You can find bronze edges with names of all those who died on that fateful day. Inside the memorial, you get to see the past, present, and aftermath of the events.
There are 2 main exhibitions, one showing a 270° media installation of the memorial.
3. Checking out Empire State Building
The Empire State Building is recognized to have 2 observatories giving scenic views of the entire New York City. It is an open-air 86th-floor observation deck featuring in so many movies and television shows.
The topmost deck is the 102nd floor from where you can see landmarks such as Statue of Liberty, Times Square, Brooklyn Bridge, etc.
4. Visiting Times Square
Going to Times Square in the middle of Midtown Manhattan is one of the popular things you can do in this place. You can stroll on the streets, visit museums, enjoy street performances and also see award-winning Broadway shows.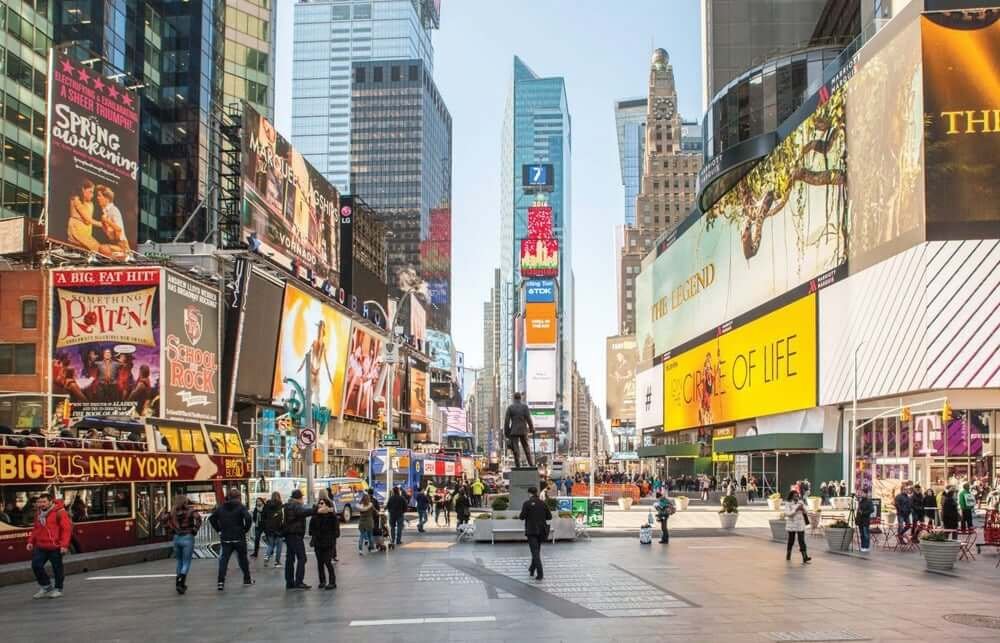 The Madame Tussauds Wax Museum, Ripley's Believe it or not Museum and Radio City Music Hall are all situated on the Times Square. If you are visiting New York in December, you can't miss out on the celebrations here on this road.
5. Trying a pizza
Eating a pizza is so compulsory in New York. There are so many pizzerias here with Joe's Pizza beating all for making some awesomely delicious pizzas.
This place has been here since 1975 and it has branches all over New York and other parts of America.
It is so reasonable as it costs just $1 for one slice of piping hot pizza with toppings of mozzarella, tomato sauce, and pepperoni.
These are some wonderful things to do in New York. It is a beautiful place to be in for an adventure, shopping, or simply sightseeing. Visit New York soon and know it yourself!