Vada pavs are the lives of Mumbaikars and people give their hearts and souls for one plate of Vada Pav. This dish is lip-smacking and so delicious that you will not want to miss out even on a single part of it.
You will get a taste of it everywhere in Mumbai with vendors selling it in small stalls to presenting them inexpensive restaurants.
The pavs are so fluffy stuffed with fried potato vadas and the spices are finger-licking best enjoyed with a cup of hot tea. Some of the places for finding best Vada pavs are listed as under:
1. Graduate Vada Pav
The Graduate Vada Pav has been serving mouthwatering Vada pavs in the last 20 years as part of the family business with over 2,000 customers coming here daily.
They offer their world-class signature Vadas with chutneys made of tamarind, garlic, chilli, and coconut. The Samosas and Pavs are superb on their menu.
The cost for two is Rs. 200 and they serve it piping hot with chutneys.
2. Ashok Vada Pav
This special Vada Pau joint has seen so many B town celebrities coming here for tasting their extra spicy and relishing Vada paus that has been made with the same taste and quality over so many years.
This Vada Pau stall has come up with its version of Vada Pau called Choora Pava that is mixed with chutney inside the Vada itself.
Ashok Thakur, the owner of the place started serving Vada Paus after he could not enter into the defense. The stall is open from 11 am to 9.30 pm and costs Rs. 100 for two.
3. Shivaji Vada Pau
The Shivaji Vada Pau stall was started by the Nainar family over 30 years ago and has become a brand in itself. It has made a record of feeding thousands of students daily at affordable ranges.
Their menu is extended to Dosas and sandwiches as well, but you cannot miss out on their Vadas.
They offer choicest of selections like schezwan and cheese Schezwan Vada Pau. It is located outside Mithibai College.
4. Anand Vada Pav
The college students of Mithibai College flock to this place every day because of its sheer size. Vada Pavs are made using amazing flavours and pairing up with extras like cheese, schezwan cheese, butter, grill, mayonnaise and mayonnaise cheese with so many other variants.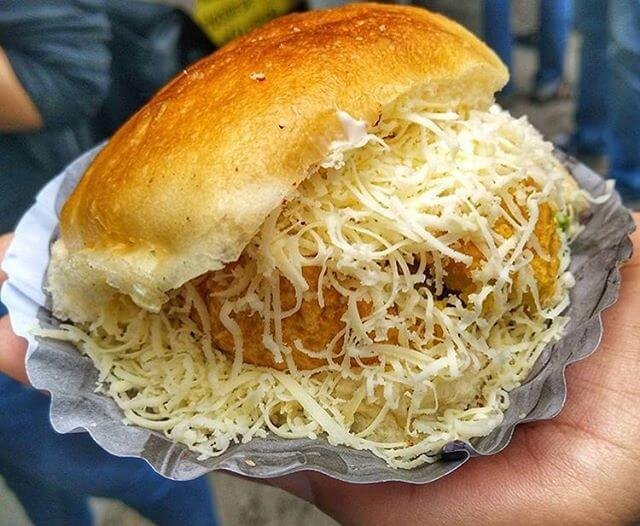 Kanda Vada Pao, Cheese vada pau, etc. are some not to miss Pavs here. They serve grilled sandwiches along with the most amazing dosas putting forward a delectable range of Vada paus.
5. Aaram Vada Pav
The Aaram Vada Pau has been serving vada Paus for over 70 years near the Railway station. They serve with special garlic chutney.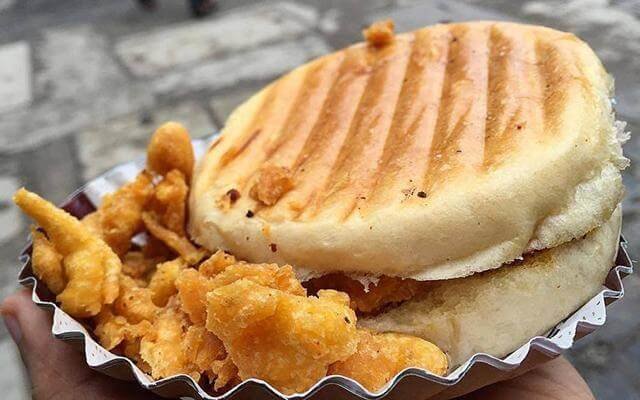 Cheese Vada Pau and chilli Vada Pau are what they serve out from the crowd. You will not find a seating arrangement here but it serves one of the spiciest Vada pavs in the city.
It is surprising how fried potatoes and bread can keep the whole city together. Try out Vada Paus in Mumbai and you will want more!