Nagpur also called the orange city is such a beautiful place and is the 3rd largest city in Maharashtra. Nagpur is also famous for its relishing and delicious street foods and delicacies tempting people to come here time and again.
The street foods normally offer an assortment of spicy treats for people. Apart from a great attraction, Nagpur is also known for its wonderful gastronomical journey. Some of the best foods to try out in Nagpur are listed as under:
1. Samosas
The list of food in Nagpur is going to be so dull without the inclusion of samosas in it. It is a spicy street food famous in various parts of India but Nagpuri Samosa stands out from the rest because of its exquisite flavours and taste.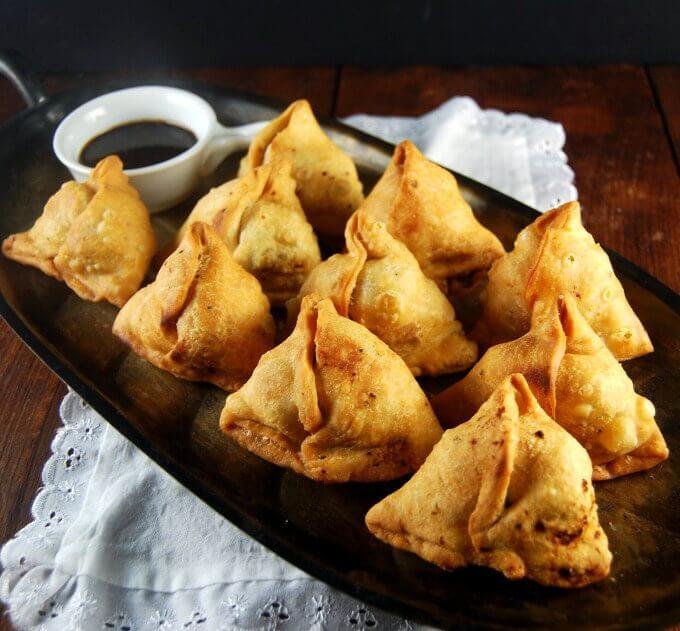 It is an Indian snack made out of mashed potatoes with green peas, coriander, and robust Indian spices. Serving with Pudina or tamarind chutney makes it taste to the next level.
2. Tandoori Chicken
Now in Nagpur, a non-vegetarian meal is incomplete without getting the taste of Tandoori Chicken. It is a medley of variety of tastes leaving your taste buds dreaming for more.
If you want to taste juiciest and best Tandoori chicken in India, visit Nagpur for this insanely amazing street food. It is served with chutney and hot.
3. Sheermal and Rott
Sheermal is a flavorful colored bread and Rott is a large biscuit. Hafeez bakery has been serving this in Nagpur for the last 20 years and it is selling an assortment of biscuits, pieces of bread, and other items since ages loved by people.
It is popular street food in Nagpur loved by both young and old. Sheermal is the one item that should be present in your food list the next time you visit Nagpur.
4. Tarri Poha
A trip to Nagpur will also be incomplete without this iconic plate of Tarri Poha considered to be a breakfast staple in Nagpur and is enjoyed at its best by pouring Tarri over the Poha.
Poha is prepared using flattened rice, finely chopped coriander, onions, curry leaves, and tomatoes. The garnishing with lemon is just cherry on top of the cake.
5. Patodi and Kadhi
It is a true Maharashtrian dish providing you with the taste of authentic Maharashtra. This dish is a Besan item and the curry is made using spicy gravy and is served with roti or bhakri.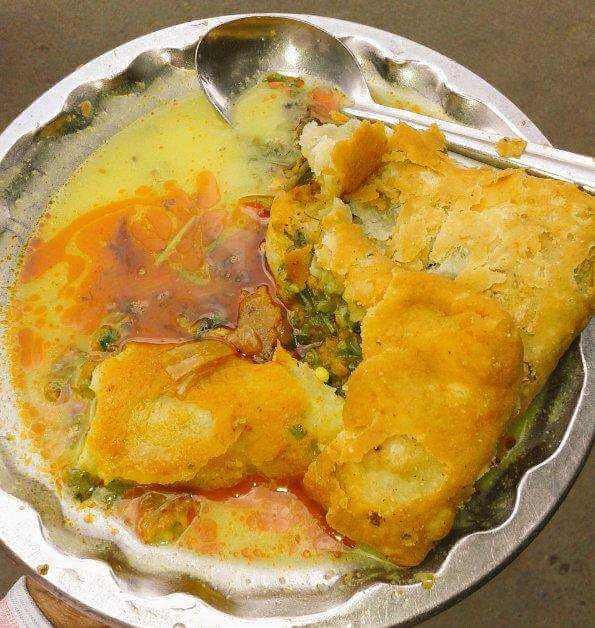 It is a great Nagpuria dish prepared using an assortment of spices. This dish is served in nook and corner or Nagpur. 
6. Jalebis
Jalebi is such a popular sweet delicacy eaten in all parts of India. It is served hot and the sweetness along with the juiciness melts in the mouth as soon as you put it.
Jalebis are prepared using fermented batter dipped in sugar syrup ruling the hearts of many in India.
These are some of the best dishes to taste in Nagpur. It also serves an assorted range of ice creams that you must try. Visit Nagpur for its weather and delicacies.