We have collected the world's top 10 must-eat dishes for you to savour. As we all know, one of the most memorable aspects of travelling is a country's food.
Cuisines play an indispensable part in defining a nation's culture – and whether you're sampling a local speciality at a street market, being hosted by a family in their home, or dining out at an eatery or restaurant.
Here is a list of mouthwatering must-eat dishes around the globe.
1. Croque Madame
FRANCE
A classic breakfast that you will find in any brasserie, it's a great way to start your day. If you are tired of croissants and baguettes, a Croque Madame is a kind of fried egg and cheese sandwich, topped with grated cheese.
If you eat this without the fried egg, the French call it a Croque Monsieur. Due to its simplicity and unique taste, it stands first in this list of must-eat dishes of the world.
2. Borscht
RUSSIA/UKRAINE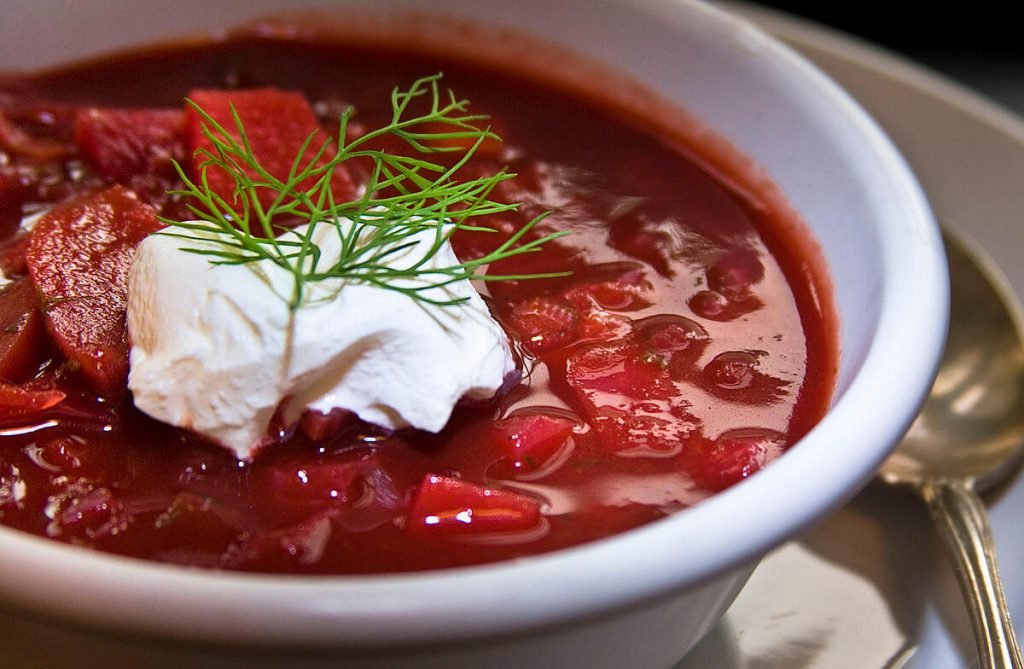 This soup originated in Ukraine and is popular throughout Eastern and Central Europe. Borscht has dozens of modifications, but beetroot is the main ingredient this dish is centred upon, as well as stock and sauteed vegetables.
Try it both hot and cold. This makes it second the list of must-eat dishes of the globe!
3. Kimchi
SOUTH KOREA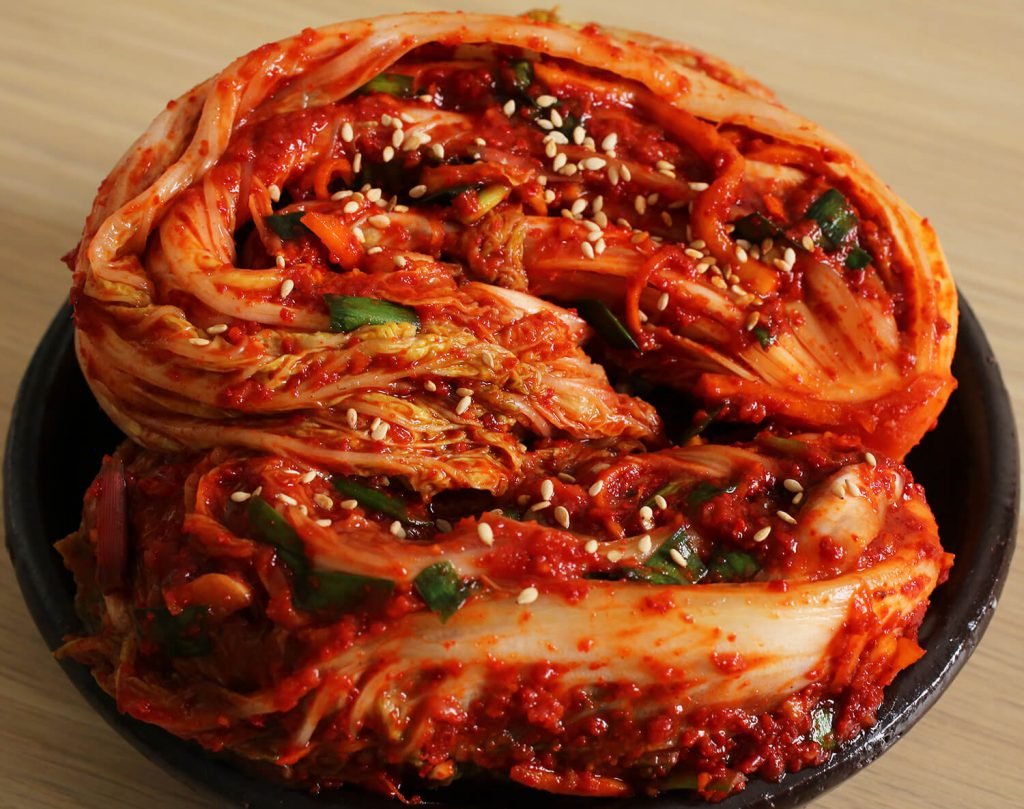 If you're keen on fermented vegetables and spicy food, this is the dish for you. The main ingredient of this Korean side dish is Chinese cabbage, which is also flavoured with onions, garlic, and red pepper.
You'll find this dish in every Korean household. If you keenly watch Kdrama, then Kimchi would have already hit your bucket list!!
4. Pasta Carbonara
ITALY
Don't be surprised to see Pasta hitting the 4th place in the must-eat dishes list! This dish originated in Rome and is a pasta cooked with cream sauce, eggs, pancetta (sliced bacon) and olive oil.
It is ordinarily served in a round dish and garnished with Parmesan cheese. The most critical piece of making Carbonara is that the pasta should be boiled al dente.
5. Souvlaki
GREECE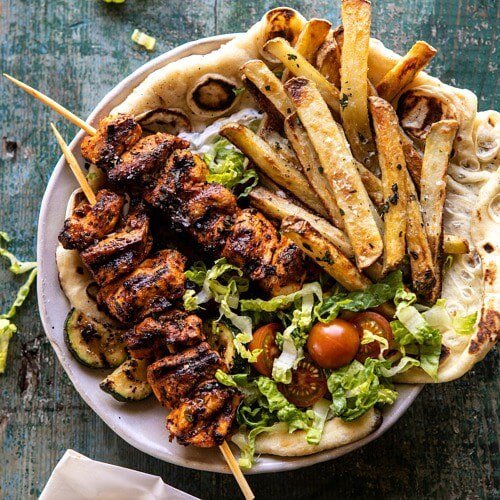 This Greek fast food is cheap and delicious. Made with beef, pork or chicken (as well as vegetables on occasion), this dish consists of kebabs on wooden skewers.
The dish is either served on a plate with various garnishes, bread or fried potatoes, or in a pita sandwich. Hence, it stands 5th in the must-eat dishes list!
6. Schweinshaxe
GERMANY
This roasted pork hock ("knuckle of pork") is very popular in the Bavaria precinct. The meat is marinated in flavours – sometimes for up to a week.
The meat is crispy on the outside and deliciously tender on the inside, and is typically served with sides such as sauerkraut or braised red cabbage or roasted potatoes.
7. Kitfo
ETHIOPIA
Kitfo is an inherited ancient dish found in the Ethiopian cuisine. It consists of minced raw beef, marinated with various spices (mitmita) and a filtered butter infused with herbs and spices.
8. Fondue
SWITZERLAND
The ultimate communal dish, fondue is a dish of melted cheese served in a pot overheat. People dip bread into the cheese with a long-stemmed fork-like chopstick.
You may also find variations to the traditional cheese fondue – hot oil instead for meat fondue, or melted chocolate for a tasty dipping dessert.
9. Bangers and Mash
GREAT BRITAIN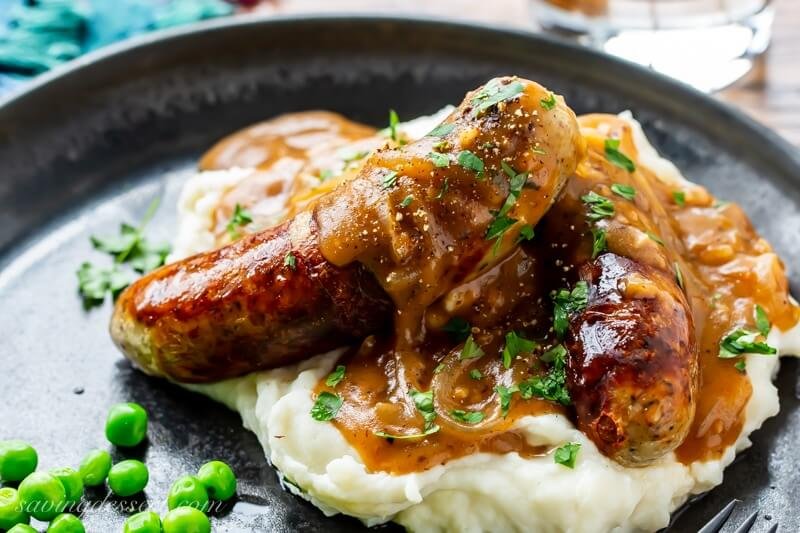 Bangers and mash is a classical dish from the British Isles, this is an exquisite meal of sausages and mashed potatoes – topped with onion gravy – is perfect as a self-made dinner. Hence it stands as the 9th dish amongst the world's must-eat dishes!
10. Pljeskavica
SERBIA
Serbia's national dish is a spiced meat patty, cooked from a mix of various meats. Served as a main course – habitually with onions, milk cream, relish, and a spicy cheese salad, you'll find this in much fast food stands across the country.
These are the top 10 must-eat dishes around the globe, stay tuned for the next amazing list!