The Venice of East, Udaipur is a place of royalty and grandeur. If you are planning down on cutting expenses in this beautiful royal city, trying out hostels is one option for reducing the cost of the stay.
These hostels in Udaipur are classy with a chic and funky interior providing all necessities to its travellers. If you are a true traveller, these hotels are going to attract you. Get a chance of meeting a lot of new people and creating amazing memories.
If the visiting city of lakes is on your bucket list, these bunch of hostels is specifically designed for travellers like you:
1. Zostel
Zostel is worth a charming place to stay in Udaipur with quirky wall arts representing the aura of Rajasthan. The lights are very suiting adding to the rustic charm and the rooftop dining space is just the cherry on top of the cake.
With free WI-Fi, concierge services, and other evening activities to try out, Zostel tops the list of hostels in Udaipur. The dormitories equipped with bunk beds come with personal lights for reading.
All of the rooms have their specific wardrobes and private bathrooms. The rates start at Rs. 300 onward depending on the type of room you are planning to choose. The location is also great for choosing this hostel.
2. Moustache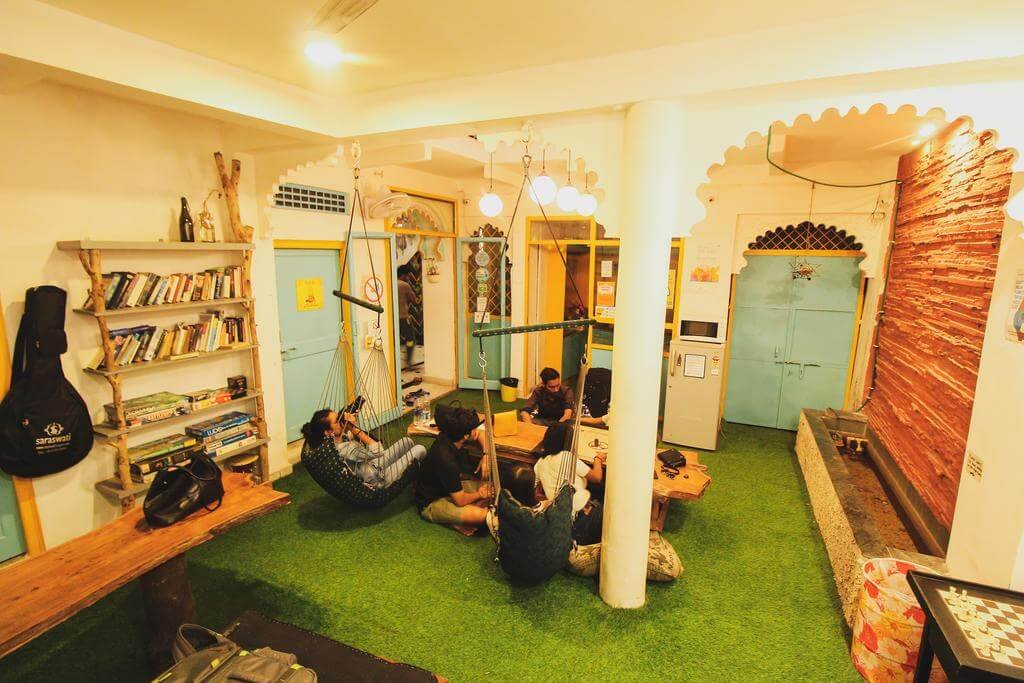 It is one of the hostels providing picturesque scenery of the entire city from the terrace. The architecture depicts royal life with white walls making it a serene place to stay.
There are free WI-Fi, bar, and games for all its travellers. The hostel is so clean with the staff being so friendly with everyone. The bunk beds start at Rs. 720 onwards.
3. Bunkyard
With such a clean atmosphere and quirky interiors along with friendly staff, you cannot miss out on Bunkyard in Udaipur!
The common area is amazing with jharokha windows and a terrace overlooking the lakes and mountains. Barbeque on the terrace with your new friendly seem surreal. It provides bike hire for checking out awesome places of Udaipur.
All the rooms come with private bathrooms and hairdryers with each bunk bed costing Rs. 350 and onwards.
4. Banjara Hostel
Banjara Hostel is what you can ask for while planning to stay in a hostel during vacations. With clean rooms, delicious meals, balconies, and quaint spaces, Banjara Hostel can attract you to spend your vacation here. The terraces provide serene beauty for enjoying with a cup of coffee.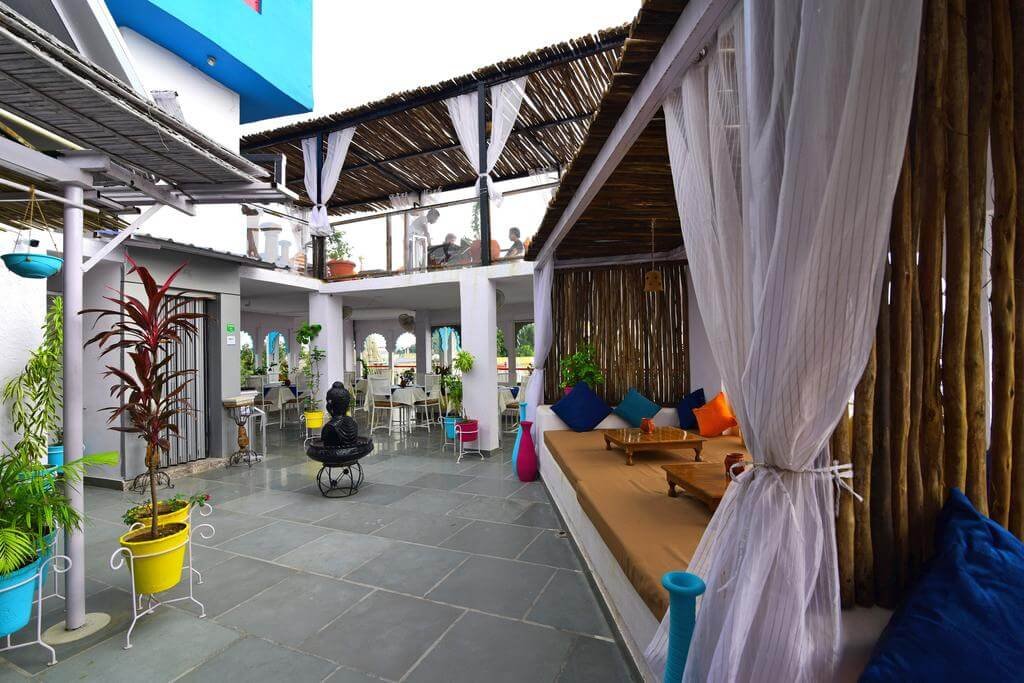 There is a personal luggage storage area with attached bathrooms in all bedrooms. Bunk beds here cost Rs. 234 and it can go higher depending on the type of room you select.
5. goStops
With super vibe, terrace views and clean rooms, goStops is like that one-stop destination while searching for hostels in Udaipur. All bunk beds have their fans. The movie nights and cookery classes are something new in goStops. The bunk beds start at Rs. 624 with a common area and free WI-Fi.
These are some astounding hostels in Udaipur! Pack your bags and choose one hostel for your next vacation spot!