The best part of any amusement park is the awesomeness of its water rides! Here is a list of the world's top 15 coolest water rides you must definitely give a try:
1. Kali River Rapids, Animal Kingdom
This raft ride just got a whole new twist now that Animal Kingdom is open at night. Try riding this in the dark! Be warned: you will get wet and potentially soaked.
2. Mammoth, Holiday World
Part water slide and part coaster, this hydromagnetic water ride holds the Guinness World Record for being the world's longest water coaster.
And at seven stories tall, some of the drops catch air. Designed as a six-person raft ride, you might be experiencing this facing forward or backwards!
3. Na' vi River Journey, Animal Kingdom
Disney's forthcoming Avatar-inspired extension Pandora will feature a boat ride through the scenery and landscape of the fictional land.
Na'vi River Journey carries riders adjacent a pious Pandoran river through a bioluminescent rain forest. Pandora is scheduled to open from May 2017.
4. Escape From Pompeii, Busch Gardens Williamsburg
As the park's website outlines, "Hold on tight as a leisurely boat ride through the ruins of this great city suddenly turns explosive." Insider Tip: The heavier the boat, the bigger the splash!
5. Frozen Ever After, Epcot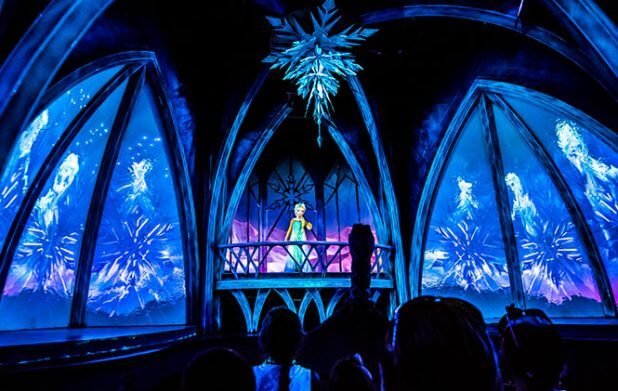 This straight-forward boat ride doesn't have dramatic spins, and you probably won't get wet, but what's fascinating about this ride is the new technology used on the animatronics. Facial video is projected onto figures making the characters look so lifelike it's almost believable.
6. Dudley Do-Right's Ripsaw Falls, Universal Studios Orlando
This flume features a 75-foot drop that is guaranteed to soak the whole family, but the best part might be the "human-sized drying machines" available for a small fee at the end of this water ride.
7. River Blast, Silver Dollar City
This is not your typical raft ride. Take part in America's biggest water battle with riders and spectators alike armed with water guns blasting water down a 567-foot river channel.
8. Popeye & Bluto's Bilge-Rat Barges, Universal Studios Orlando
This is one of the larger rapids rides around as the water ride itself holds 12 people per raft. And it's not just the drops and turns to worry about. Watch out for an 18-foot octopus with 10-foot tentacles!
9. Poseidon, Europa Park Germany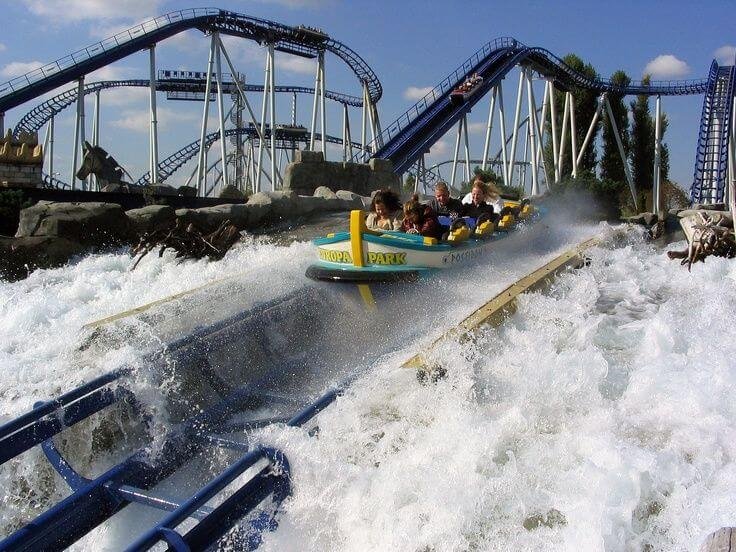 Is it a roller coaster or is it simply a thrilling water ride? This German fascination takes riders through the world of Greek mythology with coaster drops down steep slopes into the world of the powerful sea-god – Poseidon
10. Jurassic Park River Adventure, Universal Studios Orlando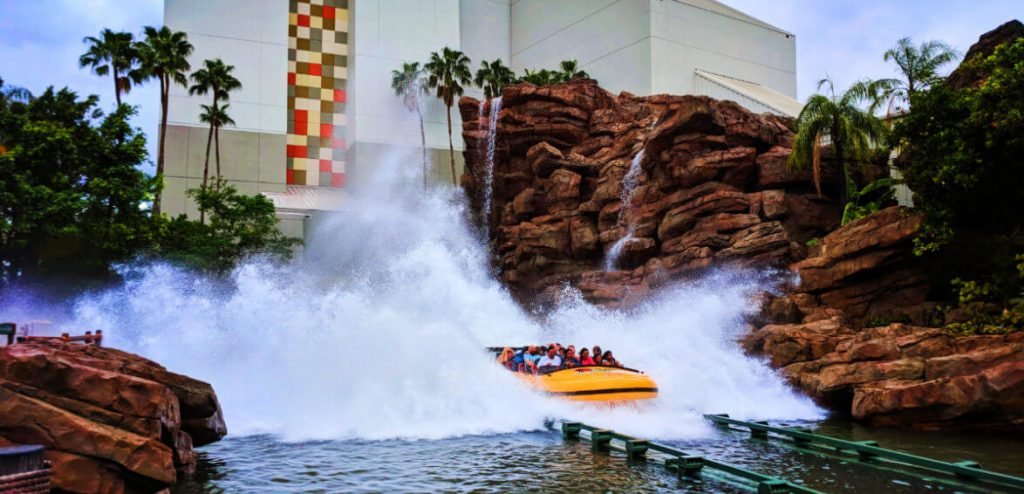 Yes, the drop at the end is huge as the water ride uses more than 1.5 million gallons of water, but the story throughout the ride is just as cool. Nearly escape life-like sized dinosaurs including a tremendous T-Rex in this iconic boat ride.
11. Splash Mountain, Magic Kingdom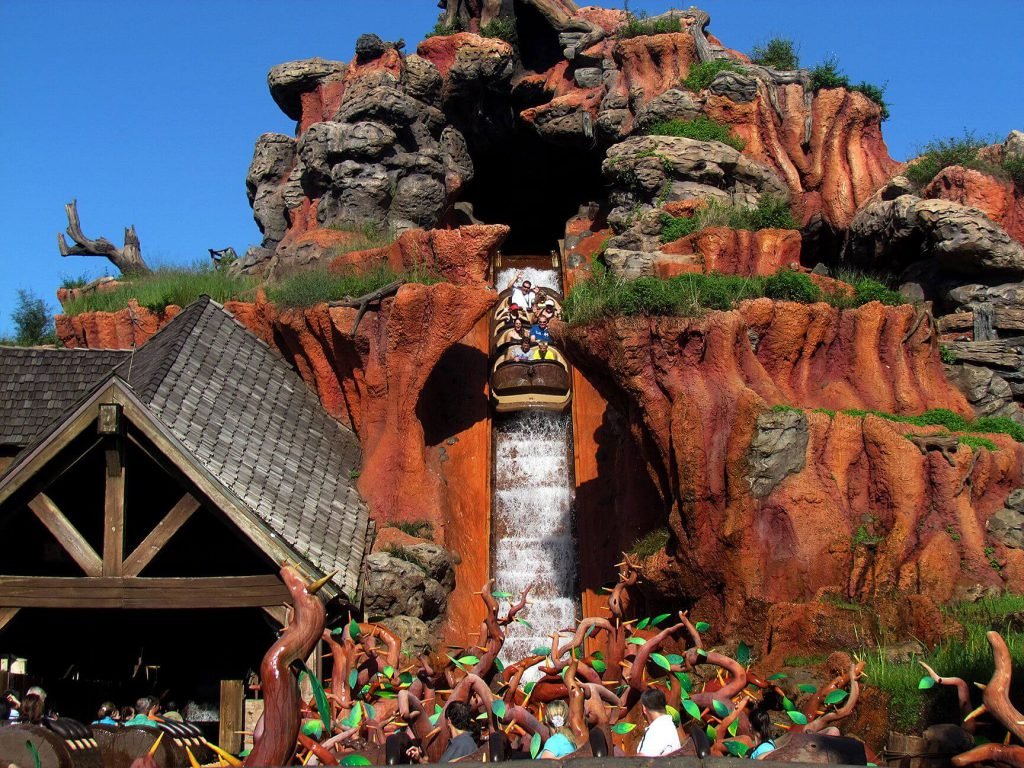 At nearly 11 minutes long, it's one of the longest water rides at Magic Kingdom with multiple drops and sing-a-longs leading up to the grand finale. So many celebrities have been spotted on this ride, especially at the sister version in Disneyland, from Emma Stone to Chrissy Teigen to Reese Witherspoon.
12. Mountain Slidewinder, Dollywood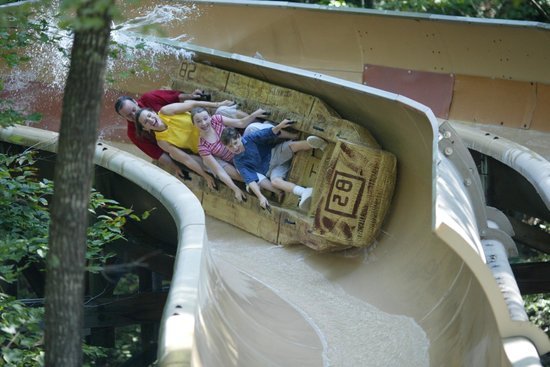 Billed as a family water slide, think of this water ride as a Southern bobsled. You'll literally slide down the mountainside, and the twists and turns are pretty steep. No one will be spared getting wet!
13. Grizzly River Run, Disney's California Adventure
Modelled after sister Disney raft ride Kali River Rapids in Animal Kingdom, designers kicked it up a notch as the rafts themselves spin while descending chutes
14. Aquazone Wave Racers, Legoland Florida
Kids will love steering these spinning, hovering racers. And waging full-on water war with fellow riders! Parents beware: You might get wet watching from the observation stairs or bridge.
15. Diving Coaster, Cosmo World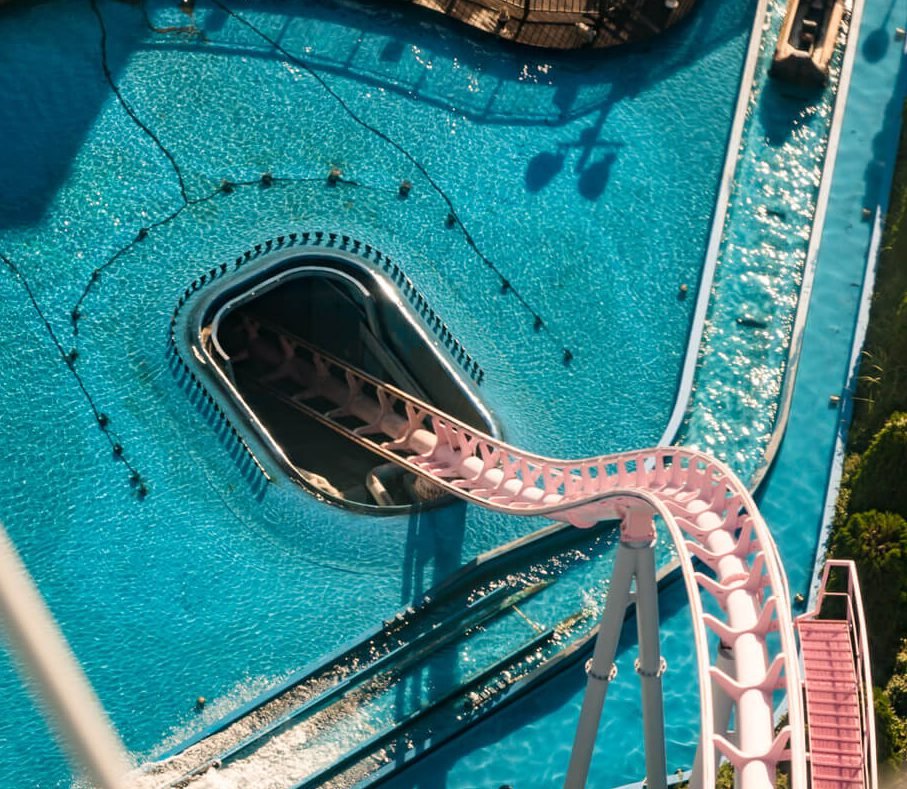 The Yokohama, Japan theme park features a coaster that gives riders the feeling of diving straight into the ground, and on top of that, the tunnel is totally submerged by water. Heads up: At the moment the car passes underground there are huge surges of water, so you will get wet!