Not even a global pandemic can stop the leaves from turning a stunning array of colours in Autumn, and thankfully, seeing this phenomenon lends itself perfectly to social distancing.
A variety of hikes, drives, bikes and experiences keep travellers far apart but the leaves up close.
Here are some of the perfect instagrammable destinations to visit this Autumn :
1. Camden Hills State Park, Maine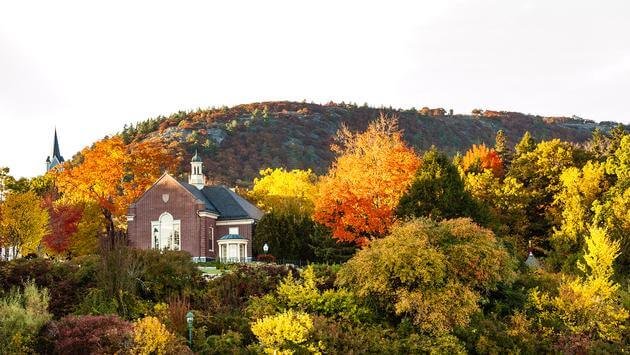 Head to Camden Hills State Park early in the fall season to reach the leaves at their peak. Visitors can climb to the summit for some of the best views of mid-Coastal Maine.
At the old stone viewing tower, hikers will find 360-degree views of the town of Camden and Penobscot Bay.
2. Quechee, Vermont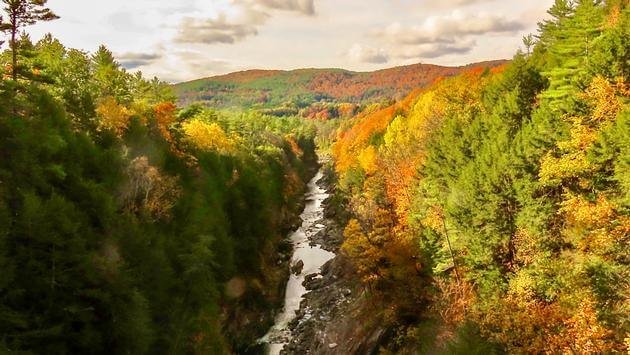 Vermont is another early stunner in the leaf-peeping category. Travellers can enjoy a day trip from Tours by Locals that explores Woodstock and Quechee, Vermont.
It also includes a fun history lesson on the town of Woodstock, a tour through a Rockefeller mansion, and a stroll down to the Quechee Gorge while surrounded by transforming colours.
3. Leavenworth, Washington
Washington State will likely peak around the beginning of October, and West Coasters who are looking for a fall foliage experience can head to the Cascade mountains to the Bavarian town of Leavenworth.
Enjoy the transforming colours of cottonwoods, maples, and huckleberry bushes and hike through The Enchantments to see alpine larch in an array of gold, orange and red.
4. Asheville, North Carolina
North Carolina is a good destination for later in October, with a peak around the middle of the month, and Asheville is a perennial favourite.
The Foundry Hotel offers an eco-friendly "Leaf Peeping by Land, Air and Sea" package that includes a drive in a Tesla, a hot air balloon ride and a boat ride on the French Broad River.
5. Kebler Pass, Gunnison, Colorado: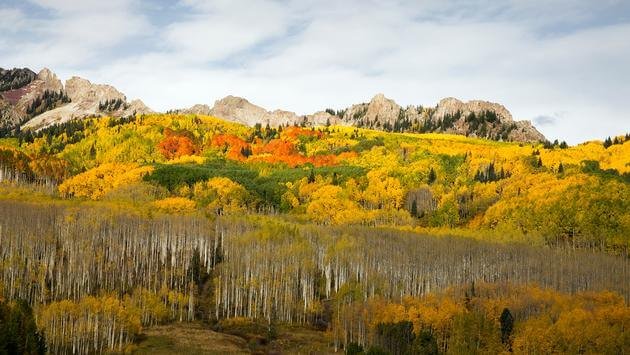 Gunnison, Colorado's Kebler Pass is a photographer's favourite in the West when it comes to fall colours.
From stunning aspens to deep orange and vibrant greens, the region is a rainbow of colours in the Autumn months.
6. Shasta Cascade Region, California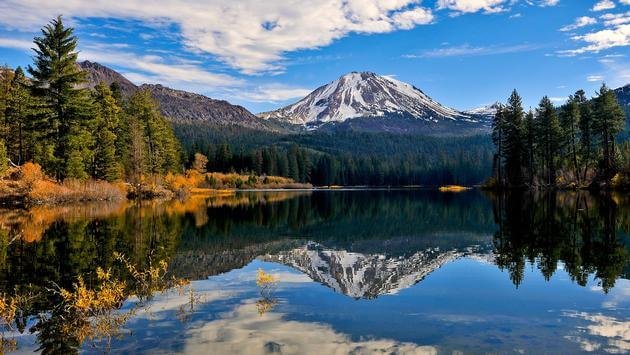 While much of California's prime fall colours have been upended by wildfires, visitors can still spy beautiful reds, deep oranges and bright yellows around Plumas and Shasta counties, particularly in Lassen Volcanic National Park.
Take the 130-mile Feather River Scenic Byway through Butte, Lassen and Plumas counties or follow Highway 89 through the towns of Canyon Dam, Greenville and Crescent Mills.
7. Upper Peninsula, Michigan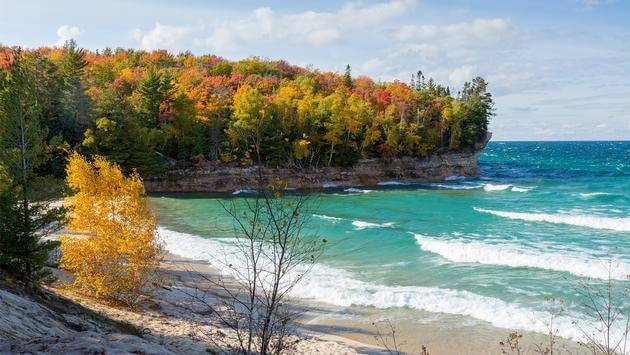 Combine two stunning sites in one visit, Autumn colours and Michigan's Pictured Rocks.
Drive across the Mackinac Bridge and out along the Keweenaw Peninsula, combining Pictured Rocks and the far north's Copper Harbor for peak colour.
8. Shenandoah National Park, Virginia
Virginia's 105-mile Skyline Drive is a must for leaf-peepers and ideal for a beautiful Autumn picnic whilst maintaining social distancing.
Never leave your car but for the occasional photo stop and feel worlds away surrounded by the golden and orange hues of Shenandoah National Park.
9. Denali National Park, Alaska
For a really socially distanced adventure in the Autumn, head north…way north. Denali National Park the alpine and subalpine tundra at higher elevations in the region burn bright with the colours of fall.
10. Grand Tetons, Wyoming
For a taste of adventure, head to Wyoming and Grand Teton National Park, a photographer's paradise when it comes to leaf-peeping. The colours glow yellow, orange and red with tall mountain peaks hovering in the background.
Hop in the car for a ride on Teton Park Road, a 30- to 60-minute ride through the mountains, or skirt the eastern shore following Jenny Lake Scenic Drive, with spectacular views of the peaks and the lake.
Which of these places do you plan to visit this Autumn?