France is famous for its food experiences and tours luring people from all over. For tasting some of the best authentic French food you don't need to visit any Michelin star restaurant as the country is always on the go for producing some of the choicest and tastiest foods.
Good food and wine have become a part of the lives of French people. Some of the best authentic French food to try in France whenever you are in this charming city are listed as under:
1. Baguettes of France:
You cannot find any other connecting and comforting food in French other than the simple baguette. These are elevated loaves, very crusty from the outside, and chew and soft from the inside.
The plain ones are the best taken right out of the ovens! Try complementing it with laced butter with sea salt or creamy French cheese. These are ideal meals in themselves.
2. Butter croissants:
The butter croissants are one of the most loved comfort foods in France. However, achieving the perfect consistency is not easy.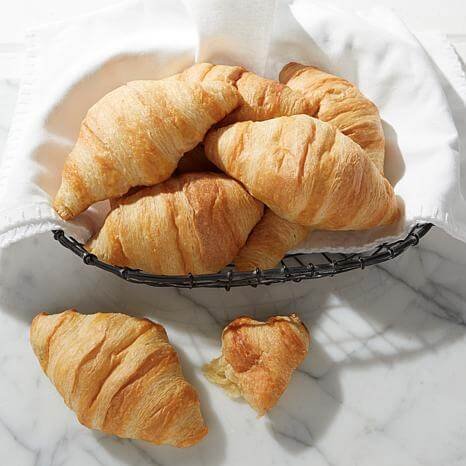 Using top-quality flour and butter along with the amazing work of the professionals create fantastic combinations. But, the only thing to care about is that the puff pastry should not rise too much. Butter croissants are a part of authentic french food available all across France.
3. Steak Frites:
The classic steak of France is appealing because of its flavours and simplicity. Taking any part of the beef, the steak is cooked to perfection for attaining the perfect light pink texture. This makes it the most savoured french food.
Accompanying it with French fries makes it a heavenly delight. Most of the time, the steak can be seen garnished with green peppercorn sauce.
4. Crepes:
Crepes are affordable and a true delicacy of France. Sweet crepes are made using chocolate with the topping of strawberries and chocolate sauce. Sometimes they can be made with butter caramel, sugar and lemon combination, etc.
The fillings are quite nutritious and healthy like cheese, mushrooms, smoked fish, roasted vegetables, etc. Crepes are very tempting and stopping you from having crèpes in France is a sin. They are the staple form of french food available in all of france.
5. Kouign-Amann:
These bakery cakes are extremely soft and creamy with a buttery texture. These are slightly flattened cakes with layers of butter and sugar put on it. This french food is famous all over the world!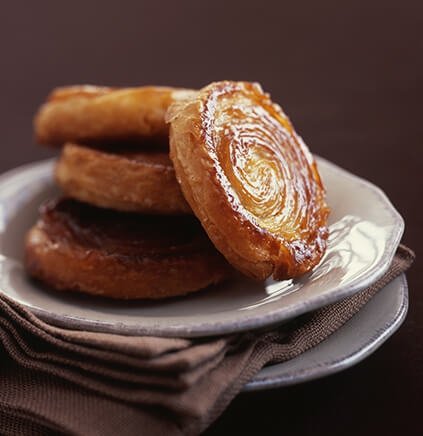 It is made using pasty dough and simply melts after putting it in the mouth. It is more kind of croissants but these are slightly creamier. All bakeries in Brittany are famous for these desserts.
6. Macarons
Macarons are simply delicious and out of the world because of its taste and vibrant colors. These pastries have conquered the world with its airy and buttery textures including delicious buttercream and jam fillings.
Now, they come in so many different flavours like chocolate, salted caramel, strawberry cheesecake, matcha, etc.
7. French Style Omelet
The French Style Omelet is a perfect dish for most but achieving the texture can be hard at times. It should not be over brownly, and light and fluffy.
These omelettes are served as lunch or dinners with fillings like mushrooms, herbs, melted cheese, and smoked salmon. Have it with baguette or simple plain bread.
Next time when you are in France, try out these french food cum tasty delicacies and you are surely going to love all of them!