A cheap cake doesn't mean it will taste bad or will not be impressive. Even cheap cakes serve delight to guests and on your wedding day, you can save money on your wedding cake.
It will still look beautiful and taste awesome even without spending a fortune on the wedding cake. Some of the tips of saving money on the wedding cake are listed as under:
1. Setting a budget
Before dreaming of a fantasy wedding cake, look at the wedding budget and decide how much you will be willing to spend on a cake.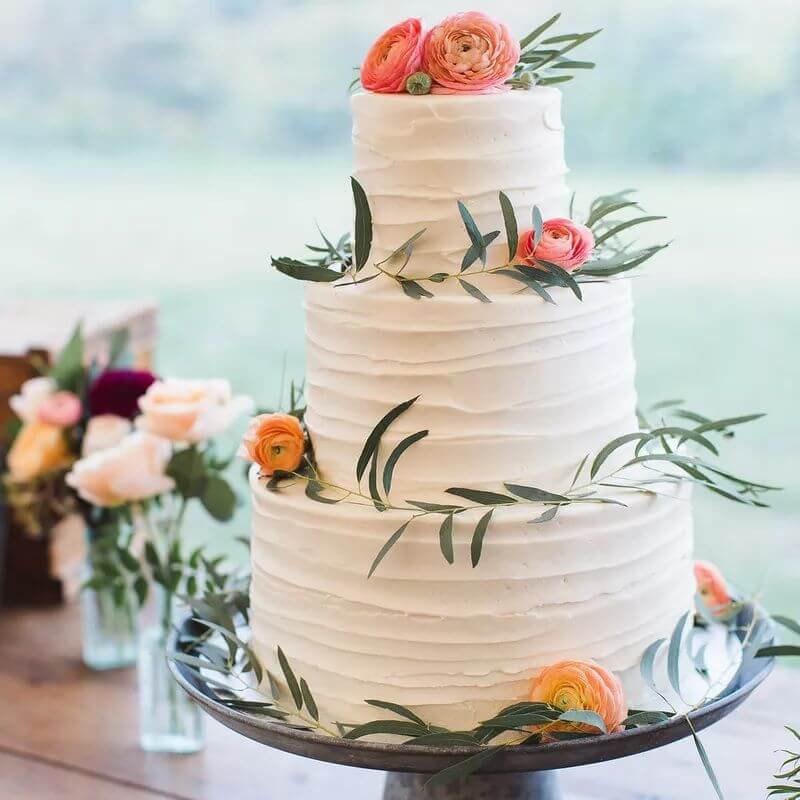 The average cake might cost about $500 but there is no need of spending that huge amount. Make the guest list and plan according to each guest. Don't go for the amount of cake but by the guests, you will be serving.
2. Make a choice of buttercream
Fondant frosting might make your cake smooth but also increase the price of your cake. Buttercream frosting is not as smooth but gives a polished look when done right.
Guests will surely appreciate buttercream frosting as it tastes better than fondant frosting.
3. Keep it simple
The complexity of the design can make your cake too expensive. Do not keep anything time consuming like using edible gold, edible flowers, hand painting, or any other complex details as it will lead to an increase in the price.
Keeping the cake simple can cut down the cost in so many ways. Simple cakes also look elegant, it just depends on the appearance and style.
4. Try adding real flowers
Try to keep aside all the sugar flowers and try adding real flowers to enhance the look of your cake.
A simple cake is enough if it is decorated well using fresh and real flowers than faux flowers which many people prefer using. Sugar flowers take a lot of time to bake while you get fresh flowers at a lesser cost.
5. Keeping the cake small
On your wedding day, you are charged with the per slices count so keeping the cake small with minimum slices will save a lot of your money. Buying a small cake can work if you have only a small guest list.
Decide your guests accordingly and then order for the cake. Keep the wedding cake on display. Also, keep inexpensive sheet cakes inside so you can serve those to guests when the wedding cake gets over.
6. Always keep an alternative aside
Serving something sweet on your wedding day is like a custom. Apart from the wedding cake, also keep an alternative ready like cupcakes or it can be something unique like a dessert bar. Some other things you can keep are pies, cookies, doughnuts, etc.
7. Serving smaller slices
Another way of saving money is by cutting smaller slices than usual. Serve slices around 1″ thick and you can also serve some other sweets alongside. Be sure of cutting equal cake slices for all your guests.
Your wedding is a big day so you have to plan accordingly and cut the costs of those which are not that essential. Even if you plan a small cake, your wedding will rock!