From the famous Phi Phi islands to the nightlight of Phuket, there is an adventure in every nook and corner in Thailand and it has so many interesting things for captivating your minds and souls.
Called as the "Land of Smiles", Thailand also pleases foodies for trying out authentic South Asian cuisine with lip-smacking dishes.
The beaches are the most appealing part of the country. The beaches compel you to just go there and lay on the shores. Thailand offers some of the best things to enjoy which are listed as under:
1. Food tour:
The streets of Chiang Mai are laden with food stalls on both sides of the streets offering delicious and relishing cuisines. One speciality found here is Khao Soi made using coconut milk, egg curry, and noodles.
There is an 80-year-old restaurant named Lam Duan Fah Ham offering the best of Khao Soi. Take your taste buds to other restaurants and cafes as well as serving well-liked Thai and Asian cuisines.
2. Rock climbing in Krabi
Krabi has so much to offer apart from being one of the favorite honeymoon destinations. You can find many limestone cliffs on the rugged terrain and adventurers can take full advantage of the same on their trip.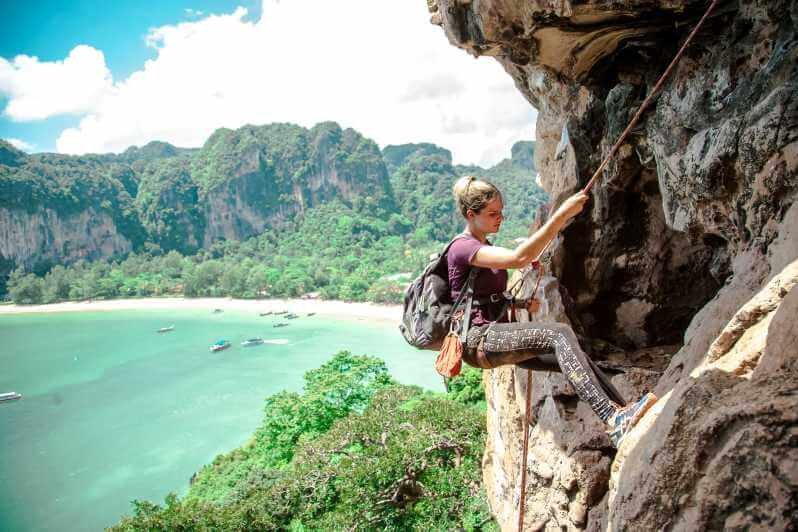 Also, the Krabi caves offer one of the delightful and picturesque views to all the climbers. Courses are available for everyone, starting with the beginners to the experienced ones for climbing the terrains.
3. Get cosy with the Thai elephants
The Elephant Nature Park in Thailand is for all nature lovers offering great experiences to all tourists visiting this place.
Once in the park, you can get opportunities for walking with elephants or riding on them. You can spend a great time with these friendly creatures and make friends with them.
Petting these animals is so much cool as elephants are so kind. There is no other sanctuary larger than this in Thailand.
4. Sky Train ride
One of the coolest things to do in Thailand is taking a sky train ride. These high-speed trains take you all around Thailand providing relief from the heavy traffic.
The views are simply fantastic and there are about 48 stations of these sky trains. If you just want to travel by Sky trains, you can do just that in Thailand to avoid the traffic. It costs Rs. 34 per stop and it gives you one of a kind experience.
5. Shopping in the floating markets
The Damneon Floating market cannot be missed when in Thailand. Located about 100 km from Thailand, this market is floating and stalls can be reached in boats.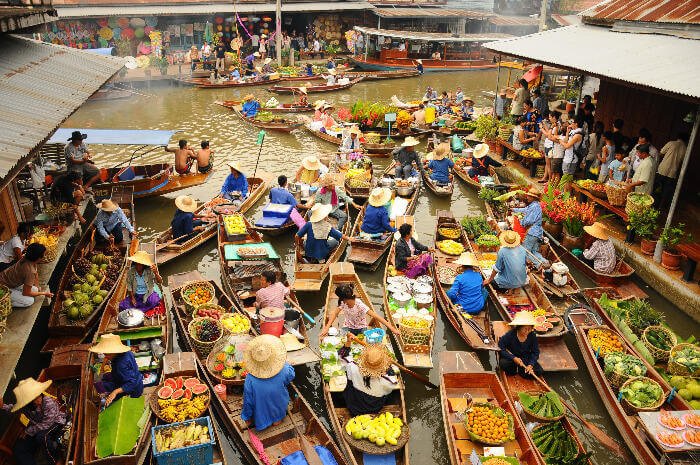 You can see stalls selling vegetables and fruits apart from clothes, accessories, bags, shoes and so many other things. You have to cross many narrow tunnels and stilted houses making it a great experience all over.
6. Adventure Sports in Phi Phi Islands
Phi Phi Islands is considered to be the best beach destination in the world. Spend some quality time here while indulging in the adventure sports and it will turn out to be the nicest things to do here.
These are indeed awesome things to do in Thailand. When in Thailand, you will be spoilt with so many options, in sightseeing, shopping or food.