Focusing on the beverages part, there are nutritional and healthy drinks found all over the world. These beverages are so refreshing and can lighten up anyone's day. With or without alcohol, you can easily sip and gulf these drinks listed as under:
1. Espresso
Espresso is a kind of foamy and frothy foam that has a creamy consistency and these are served as shots of coffee.
The espresso is mixed with milk or cream and becomes the base for many coffee drinks like the latte, cappuccino, etc.
2. Cappuccino
Cappuccinos are prepared in small cups, that are heated occasionally by putting in a single or doubt espresso shot. It is topped with milk or cream.
Italians love enjoying Cappuccinos made from a combination of coffee and milk.
3. Sudan
This beverage is a traditional Korean punch served in the summers and acts as refreshment. It is made using boiled grain cake boils with honeyed water and is kind of a fruit punch.
It was served to the villagers in the 6th century in the Lunar calendar and it is also offered as part of religious ceremonies for a great harvest.
4. Mango Lassi
It is one of the important variants of Lassi found in India made using Dahi and ripe mangoes. It normally includes sugar, cardamom, and water.
All the ingredients mixed gives a creamy and frothy texture. Mango Lassi is best served chilled. 
5. Butter tea
Butter tea originated in Tibet and the process of making the tea is so long and time-consuming. The tea leaves are boiled for long hours till they provide a nice dark brown color.
It is then mixed with butter and salt. Butter tea plays such a significant part in the lives of people in Tibet. It is given to the locals in the mornings before going to work.
6. Bandung
It is a Malaysian pinkish hue beverage made by combining milk and rose syrup. The Bandung is prepared normally with condensed milk, fresh or evaporated milk, or a combination of the three.
Ice is given in the beverage and served chill to all the guests. This beverage is very famous during wedding seasons. 
7. Coffee Milk
Coffee Milk is prepared simply by combing milk and coffee. It is described as having the flavour of hot chocolate along with a tinge of coffee.
This coffee milk is enjoyed at all times in Rhode Island. People make this at home but this beverage is also prepared in restaurants and cafes.
8. Flat White
Flat White is a kind of coffee variety made with two shots of espresso and milk for creating a light and silky foam.
It has an intense coffee flavour and milk is added as a complement with the froth being airy or bubbly than all others.
9. Awamori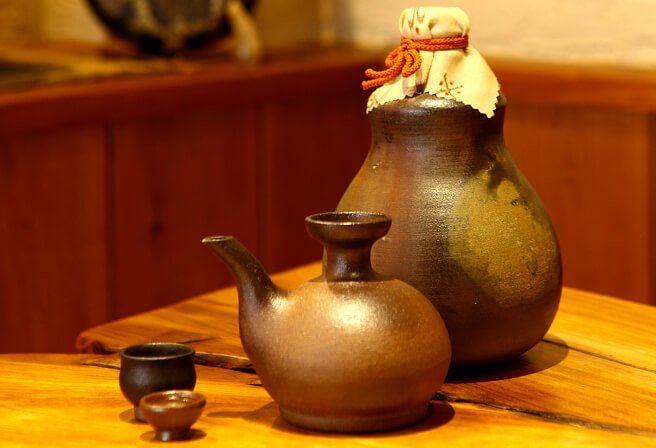 This drink is prepared using long-fermented rice and black koji mould. It is kept in clay pots and kept for maturing.
It is a common drink served with water and ice. It is enjoyed neat or with sweet flavoured milk.
So, which beverage are you interested in the tasting? Make a list soon.