Safari tours and parks in the UK are the best way of spending quality time with kids. They love watching animals and seeing them from up close turns out to be a newer experience for them.
The UK has just so many Safari parks each with its unique set of rules and beauty. You cannot resist to these parks when in the UK. These safari parks are the best in town and some of them are listed as under:
1. Woburn Safari park:
With a road and foot safari, Woburn is just the right place for safari lovers and trekkers located in Milton Keynes. Kids are sure to get entertained in all ways possible. Check out the rare continental animals from the comfort of your jeep.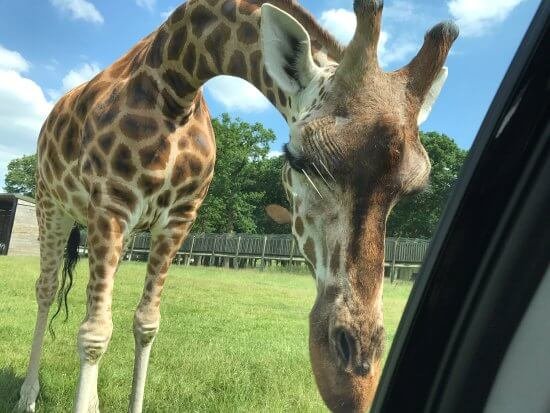 You can find both day and night safaris depending on what you want to choose. Also, there is foot safari for seeing creatures like elephants, sea lions, penguins, and what not! There is also a play area for kids with high ropes for them to jump like monkeys.
2. Longleat Safari park:
More than just a safari park, Longleat is one of the major attractions in the UK. It is famous for its popular Elizabethan house along with grounds serving as the biggest maze in the world.
The Longleat Safari Park hosts many cruises to see various exotic fauna. It is the first drive-through safari park taking you into the middle of the sea for getting personal experience of getting close to endangered animals in the world.
3. Blair Drummond Safari park:
This safari park is spread across 120 acres of land, big enough to have various activities for keeping the whole family busy. It is situated in the Scottish city of Sterling and it is also a drive-through safari park.
You are taken in boats for seeing some exotic animal reserve, sea lions, and varying displays of birds of prey. Your kids won't be bored for sure.
If you want to try out something unique, take a boat to the Chimp Island for trying out Flying Fox. It is kind of zip lining across the river and getting Blair Drummond as the backdrop.
4. West Midland Safari Park:
The West Midland Safari park is one of the greatest safari parks in the UK. It brings you closer to many exotic animals.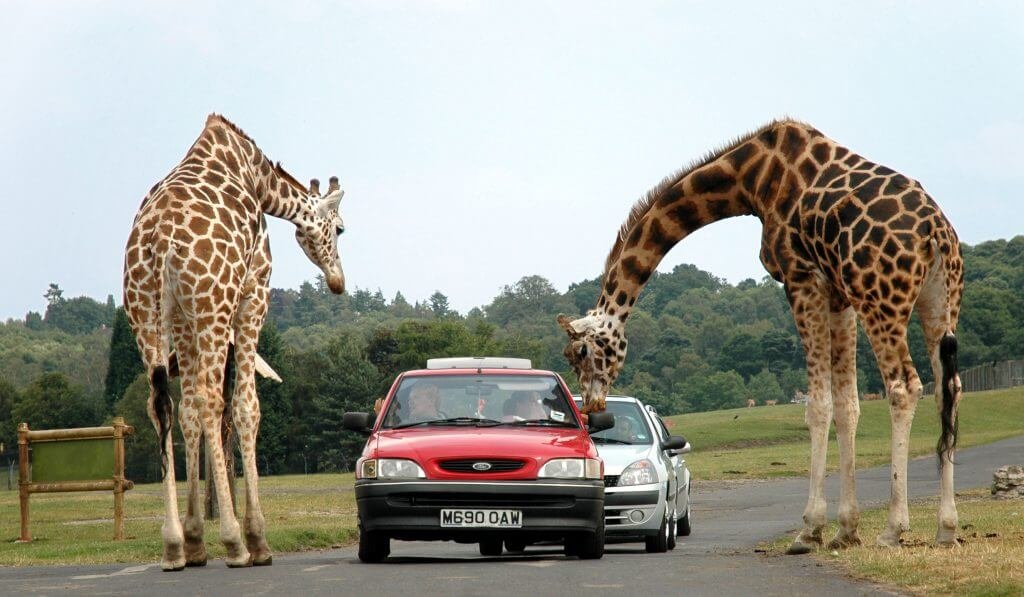 The Drive through safari takes you through African Plains and Wild Asia for checking out many animals like lions, buffaloes, zebras, giraffes, and so many more.
Apart from the drive-through, there are other discovery trails as well including a theme park and fun areas for keeping your kids engaged.
5. Knowsley Safari:
This safari park turns out to be super hit among families in the UK or even traveling from abroad. Visitors can bring their cars or can hop into the park's Baboon Bus.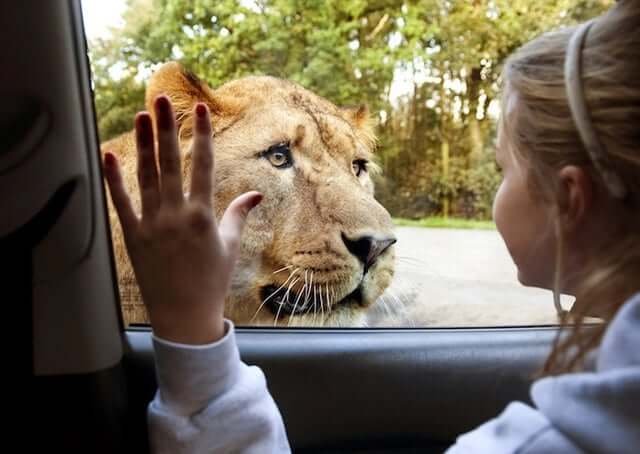 It is an offbeat path and is a wet safari taken on a boating lake. You can row and see the whole of wildlife feeling like home.
These are some of the safari parks in the UK. Plan for a trip soon and take into the adventurous ride.