India is a land of abundant beauty filled with lush vegetation and green terrains. It has mountain ranges, waterfalls, beaches, glaciers and so many more things. The list of abundance in India is endless with India being a country filled with exotic flora and fauna.
People are so interested in learning about coral reefs and there are many places in India having some amazing coral reefs. In increasing the knowledge of coral reefs, these are some of the spots for exploring more of coral reefs in India and to a greater extent:
1. Andaman and Nicobar Islands
Andaman and Nicobar Islands is home to one of the rarest marine species in the world and its waters are home to some of the wonderful coral reefs you have ever seen. There are about 560 coral species found here like red algae, brown algae, Boulder Corals, Sea Grasses, Wire Corals, etc.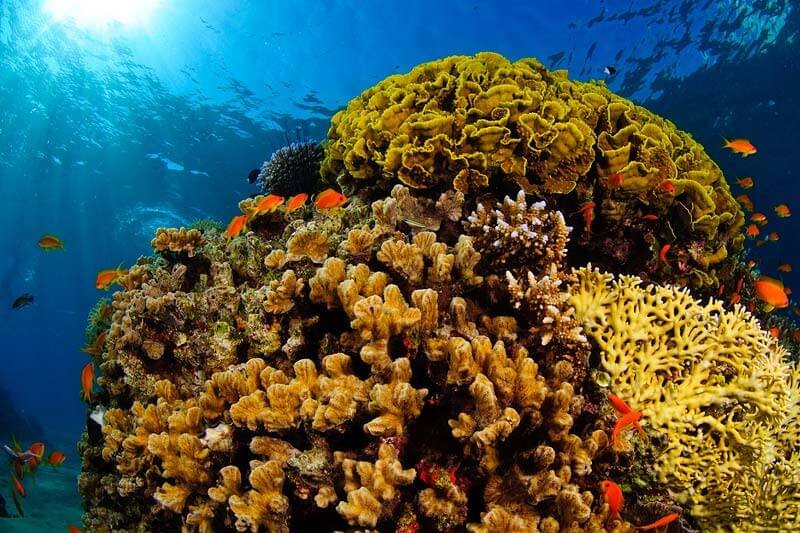 It also has some sea creatures like Sea snakes, Sea turtles, Saltwater crocodiles, dolphins, etc. The Soft corals and the boomerang corals are found only in Andaman and Nicobar Islands. This is the biggest coral reef in India.
2. Lakshadweep Islands coral reefs
The islands are known for their fringing coral reefs growing very close to the seashores and people can touch it just with their hands. Snorkelling and Scuba Diving are two astounding water sports for checking out the coral reefs growing in the middle of the ocean.
You can find 78 varieties of coral species apart from creatures like sea stars, brittle stars, sea green turtles, sea urchins, sea cucumbers, colorful fishes and so many other things.
3. Netrani island
Netrani Island is a very small island located in the Arabian Sea. It is considered to be the best diving place on the West Coast. Even this island has so many coral reefs making it an attraction among travellers.
Parrotfish, triggerfish, eels, sea snakes, jacks, cobia, Pufferfish, Napoleon Wrasse, etc. are some other sea animals found here. 
Other various exotic animals are Indian bannerfish, Shrimps, Barracuda fish, etc. While on this island, you can witness around 69 varieties of coral reefs.
4. Gulf of Mannar
The Gulf of Mannar is a part of the Mannar Coral reef comprising of 21 islands in its existence. You can see some diverse fishes circulating in the region. It has other marine components like seaweeds, corals, seagrass, mangroves, etc.
It is home to many seas living creatures like olive ridley turtles, Risso Dolphins, Whales, Crabs, green Turtles, Lobsters, etc.
The Gulf is home to about 106 coral reefs each differentiating in its origin and color. You will b excited in knowing about the unique coral reefs found here.
5. Gulf of Kutch
The Pirotan island including 42 other islands have been declared as a marine sanctuary. Coral reefs are found in Pirotan, Ajad, Narala, and also Positara.
But there is a ban on the gathering of coral reefs in any of these places. Other species of flora and fauna found here are Leatherback turtles, horn fish, green sea turtles, dolphins, ray fish, crabs, jellyfish, seahorse, etc.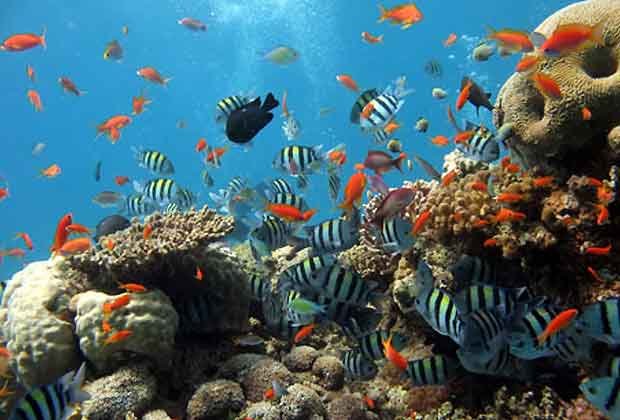 The octopus, starfish, sharks, and colorful corals have also made their homes in these islands.
These are the spots for finding coral reefs for a greater experience in India. Plan for a trip to any of these places soon for a thrilling journey with coral reefs!