With production becoming constrained in the entire nation, availability of menstrual hygiene products including the disposable and reusable natural sanitary pads at the rural retail points were most affected. The ongoing lockdown to contain the coronavirus (COVID-19) pandemic is severely challenging the women's and girls' access to menstrual hygiene products and toiletries for managing menstruation, the Menstrual Health Alliance India (MHAI) observed in a recent survey.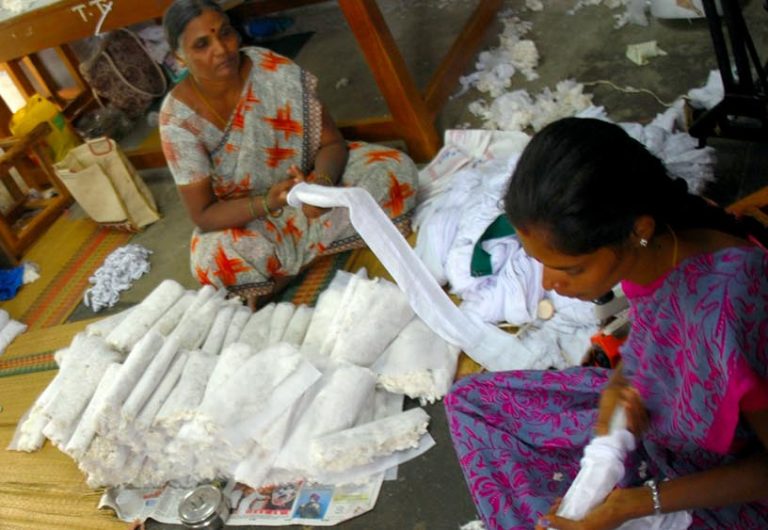 The survey found that post COVID-19 and given the social distancing measures in place, 67% of partner organisations have had to pause the normal operations of production, while before COVID-19, 89% of the organisations that manufactured and produced sanitary napkins were reaching the entire population through community-based networks, 61% were distributing menstrual products through schools, 28% through door to door marketing, 26% through online retail channels and 22% through traditional on-stop retail stores.
The alliance, which is a network of NGOs, researchers, manufacturers, distributors and practitioners working on menstrual health and hygiene of women and girls in India and surveyed organisations in the network have found that about "62% of the respondents stated that in the social communities they work with, access from regular channels for the menstrual products by the consumers has become challenging and 22% organisations report that there is no access to the menstrual products at all".
With the reduced rate of production, the availability of menstrual hygiene products including disposable and reusable sanitary pads at the rural retail points were most affected. Consumers who could access the products at block or district level markets were unable to do so due to the lack of public transport facilities and mobility restrictions under the lockdown guidelines.
How state helped to maintain menstrual hygiene?
"Various State and district governments have arranged school-based distribution of sanitary pads. With schools closed, many of the school going girls and their female family members had no access to sanitary pads. This has forced many girls and women to shift from disposable sanitary pads to back to the cloth pads. Cloth pads might be a hygienic means of managing menstruation, if accompanied with information and facilities for hygienic management," the MHAI noted.
Observing the bold feminist phrase that goes like "periods don't stop for pandemics," the MHAI said the lockdown had adversely impacted access to menstrual hygiene information and products in the entire nation, and affected the ability to maintain hygiene during periods in privacy and with dignity for millions of girls and women all across the country.