Bali is loved worldwide for its party-loving vibe attracting so many tourists from all over the world. It has multiple bars and pubs crowded with tourists every day. It has classic beach bars, night clubs, pubs, alluring anyone passing by.
So grab a drink and get lost in the world of parties and dancing all night long. Some of the best party places in Bali are listed as under:
1. Romeo's Bar and Grillery
This bar offers a great dining experience as well as bar stories depicting the nightlife of Bali. The interior brick-laden design with explicit lighting offers some exotic experiences.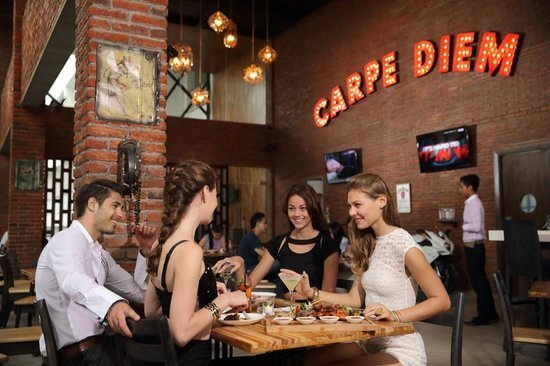 There are not many vegetarian options available on the menu and the bar menu has so many options of drinks and cocktails. On Fridays, you will get extra on premium drinks. Thursdays are meant only for the ladies with the first 25 ladies getting a drink free.
2. Finn's beach club
It is a great surfer's place and is located on the beachfront for helping people to grab a beer when they are tired of surfing. The food present here is a unique blend of local and international flavors.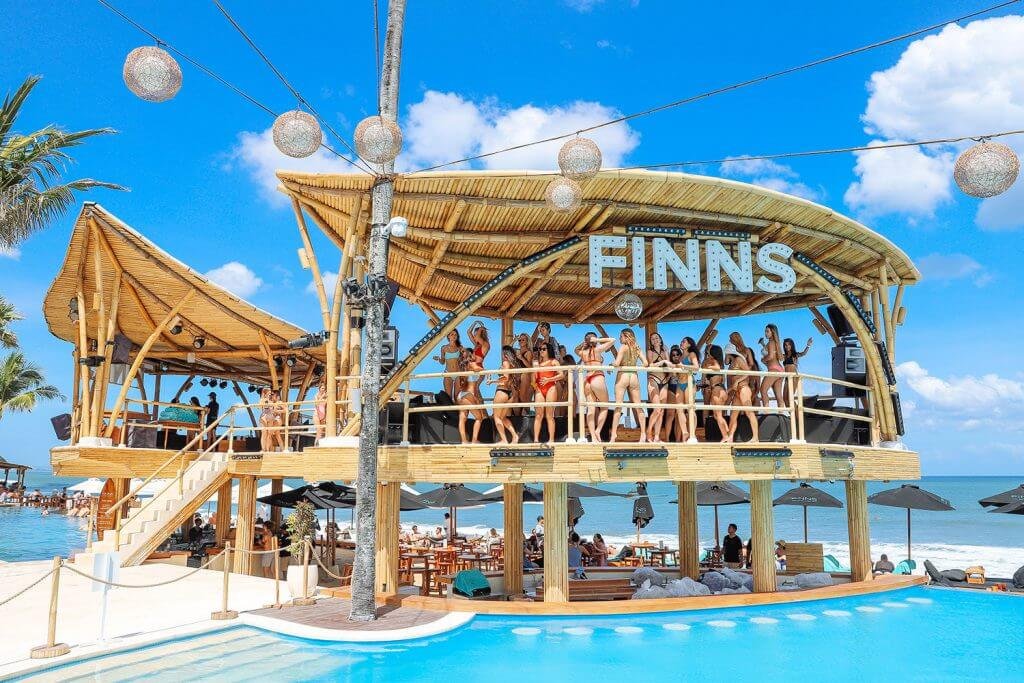 You will find signature cocktails on the menu with exclusive drinks like "Blackberry Smoothie" which is made from yoghurt, vodka, apple juice, blackberry liquor. The staff is so friendly and welcoming.
3. Potato Head Beach Club
This club offers one of the most chilling experiences here at Bali. A dive into the Infinity Pool is so refreshing that you can stay here till the sun goes down. The parties here are so classy and kick in.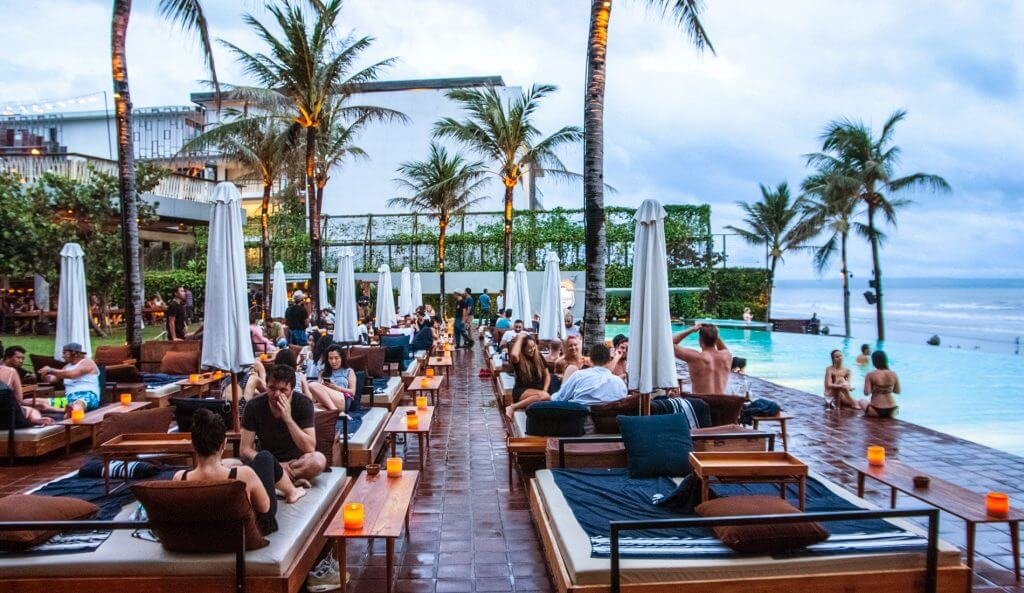 They have dotted tables and bars for DJ jams and many celebrities take up for the night. There is a boutique here called Eleven having a retro bike theme and it houses many international brands like Clover Canyon, Dr Martens, etc. And if hunger strikes you, the buffet on the first floor is so relishing and enticing. 
4. Old Man's Bar
With colorful bean bags and bench seats under thatched roofs is what defines Old Man's Bar. It is a peaceful way of spending the nightlife in Bali.
The music is loud here with international DJs taking up space and drinking games creating an aura of fun and thrill. The crowd belongs to the younger generations because of the cheap drinks served here.
5. Ku De Ta beach club
It is one of the best beach clubs for nightlife in Bali. The beach club has their DJs playing on the tables and they create new beats every time. An English FM radio also plays at the back adding up to the chilling environment.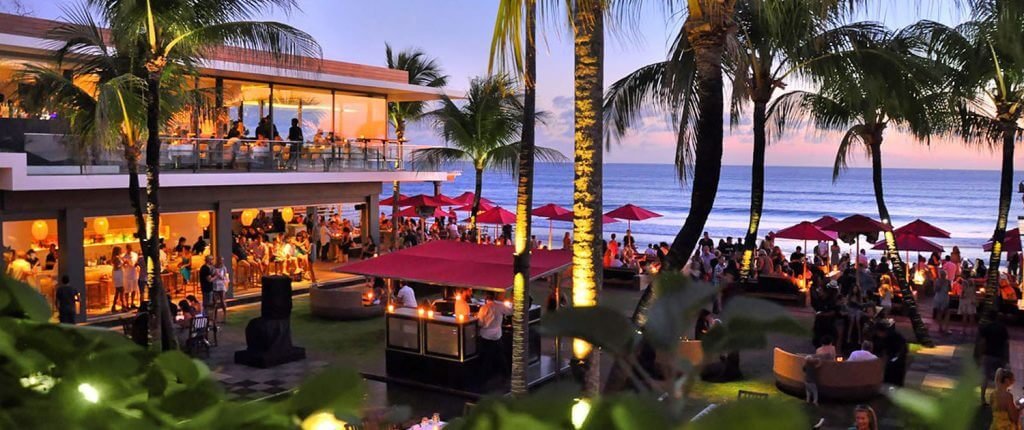 The primary restaurant is so much cooler and they have a Tree bar having a theme forest. Also, the Wantilan roof bar is best for candlelight dinners. You can witness special night shows at the front lawn of the club.
These are some of the best places for enjoying the night away. So, next time you are planning a trip to Bali, do visit these clubs for once if you are a party animal.