A lot of people fall in love with Las Vegas because of its glamour, food, and entertainment. It's a scene full of expensive hotel rooms, drinkers, flashlights, and bars. But Vegas has so much more apart from just partying, casinos and clubbing.
You would lose track of time when in Vegas. When you leave on the stripping scenes, you find that it has so many attractions worth visiting. Some of these places are listed as under:
1. Hike at Red Rock
The Red Rock Canyon is a great place for hiking and trailing amidst nature and away from the hustle and bustle of city life.
It is an easy escape for a day full of adventures. The road has a road with parking lots for keeping your cars before hiking or driving to the next trailhead.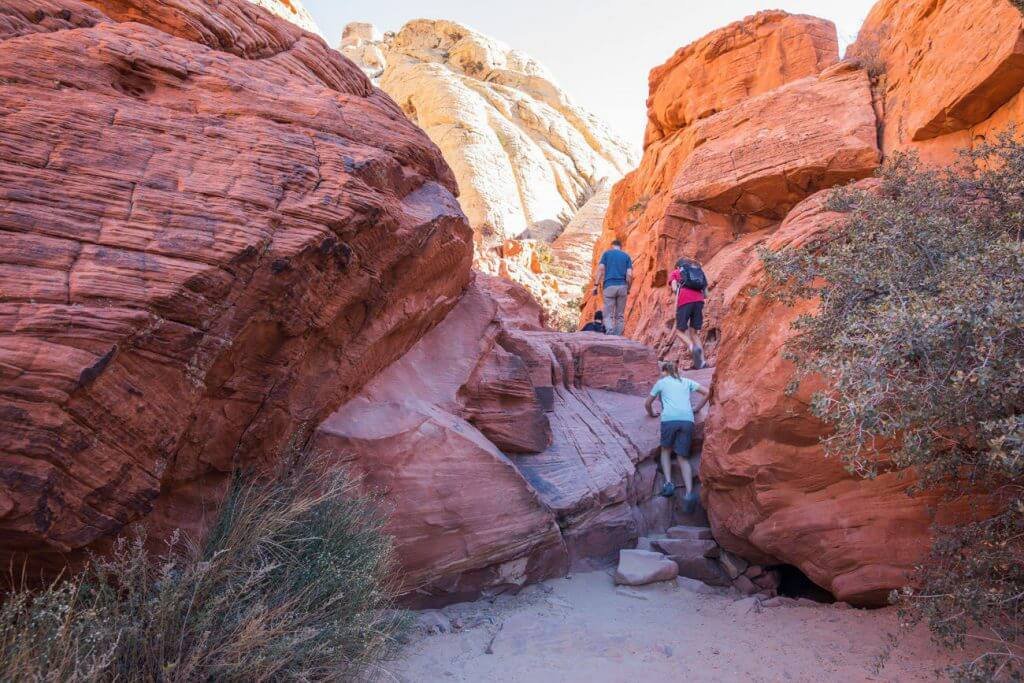 There are easy and difficult paths, depends on what you want to choose! Try trekking early morning before it becomes very hot. For cars, the entry fees are USD 15 and USD 5 per cyclist.
2. Visiting the Mob Museum
This museum is termed as the National Museum of Organized Crime and Law Enforcement located in Downtown Las Vegas. It shows all the horrible battles between crime and law enforcement.
The museum, opened in 2012, has four floors and insightful exhibits showing the past of America. You can learn about the crime scenes and all about famous gangsters.
The museum has been used in many commercial movies shot in Las Vegas like Casino. There is an entry fee of $26.95.
3. Heading to Fremont Street
When in Vegas, you cannot miss out on Fremont Street with glitzy lights and the high prices of the Strips. You will find so many casinos, cheap drinks, and a combination of both old and new Las Vegas.
This place is amazing for tacky entertainment that you will not find anywhere else in the world. The atmosphere is quite laid back and try out the massive zip line riding above the entire street.
4. Neon Museum
The outdoor of the Neon Museum is so lit with huge lights and signs of entering into casinos like Stardust, El Cortez, etc.
The outdoor look like a graveyard and spread across 3 acres of land and this electric graveyard lets you explore the sinful past of the city.
The Neon museum can be seen hosting exhibitions and it is so cool while wandering around the graveyard learning about the old signs and history for getting a different perspective of the city of Las Vegas. The admission fee is USD 30.
5. Fun at Lake Mead
It is a man-made lake at the Hoover Dam and is a great gateway to cool off kinds of stuff like kayaking, swimming, fishing, etc.
The lake is spread across 1.5 million acres creating the first national recreational area. You can book all your activities in advance or book even on arrival.
These are some of the things to do in Las Vegas. There are so many outdoor activities and slot machines along with food in Las Vegas. Enjoy the fullest.