A pull-out couch works for guests but giving them a guest room means so much to the guests. Just because you don't have much space in your room doesn't mean you are lacking ways of hosting guests in style.
Even with rarely used rooms, you can create a cosy room for your guests or even an ideal room for relaxing and enjoying some quiet time. Guest rooms give privacy to them and making them feel welcomed. Some of the innovative guest room ideas are listed as under:
1. Keeping it simple
If you have ever seen, guest rooms are classy and very simple at the same time. It is not such a big room but decorated in a warm and welcoming note. Keep the décor simple and elegant.
You can prefer using the traditional wrought iron bed with layered bedding for adding in the charm. Just pick up traditional clothes that don't look outdated with time.
2. Creating an accent wall
One way of making your guests feel at home is by creating a bold accent wall with wall décor pieces or wall shelves with a vibrant pop of colour.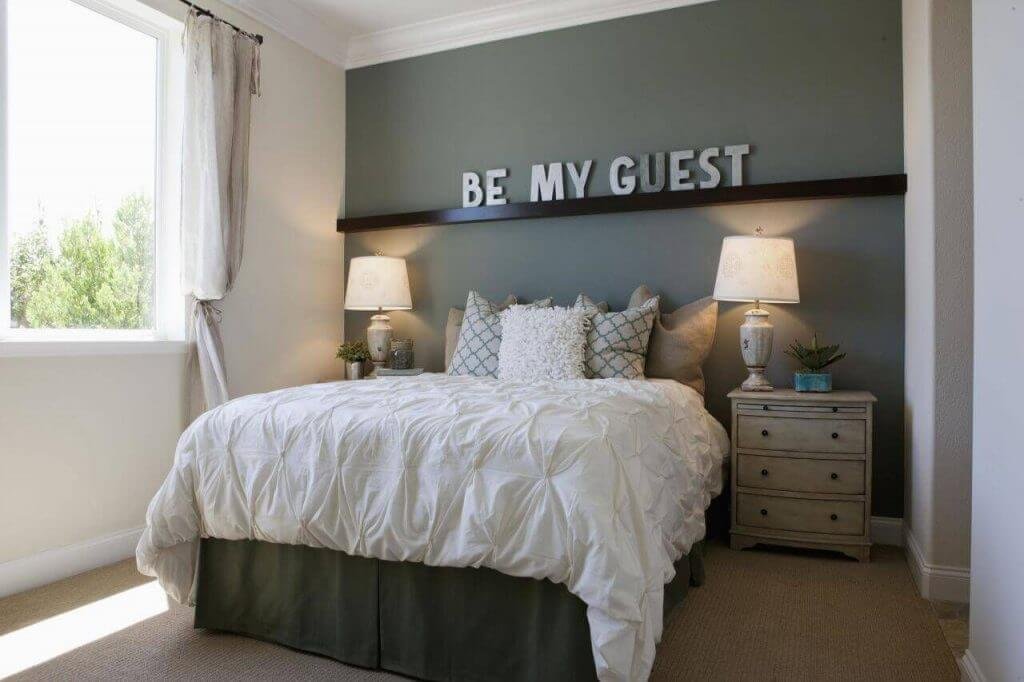 Also, you can make use of stencils or wallpapers for making an eye-appealing wall. Keep the wall as the focal point by keeping the décor at the back.
Also Read: 8 Easy & Innovative DIY Home Decor Ideas!
3. Adding live plants
One of the amazing ways of brightening up a small room is by adding live plants. Add a touch of greenery for making the room look comfortable or you can also put a bouquet on the nightstand.
Plants make rooms look lively and add in a magical touch. Keep small plant pots on all sides of the room.
4. Add in lots of pillows
Textiles and pillows are two bigger things adding to the pleasant vibes of the room. So, don't forget to add lots of pillows in your room. Keep at least 5 pillows in layering style with a throw blanket to add a pop of colour to the room.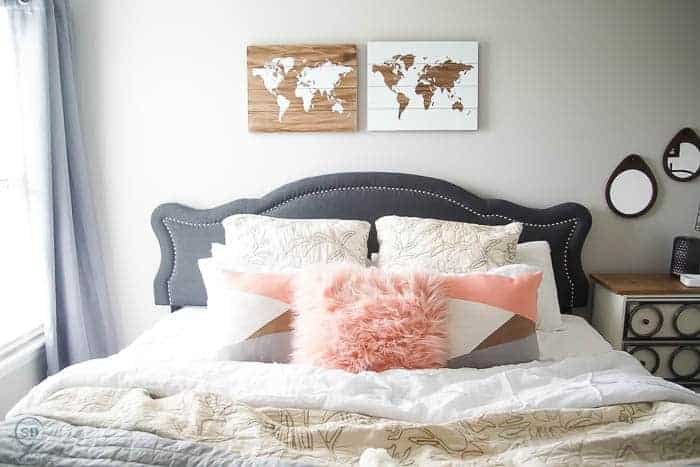 Make the room seem finished with these pillows. Also, you don't need much space to put in throw pillows in your guest room.
5. Keep aside chair
Another thing very important in a room is a chair particularly kept at the side of the bed. Your guests can keep their coats or bags on the chair anytime they want and add some colourful cushions to the chair as well.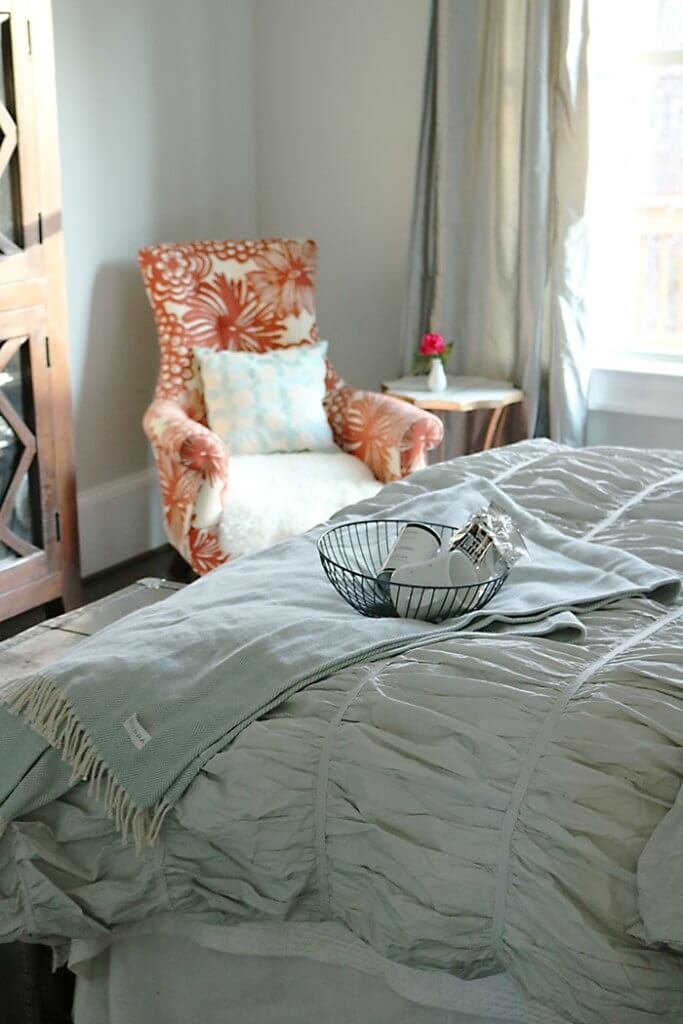 Even if you don't have much space, adding a chair can add to the liveliness of your room.
6. Adding lots of photographs
Photos are a part of life whether of your friends or family. So, add these photos in your room creating a wall gallery in the guest room.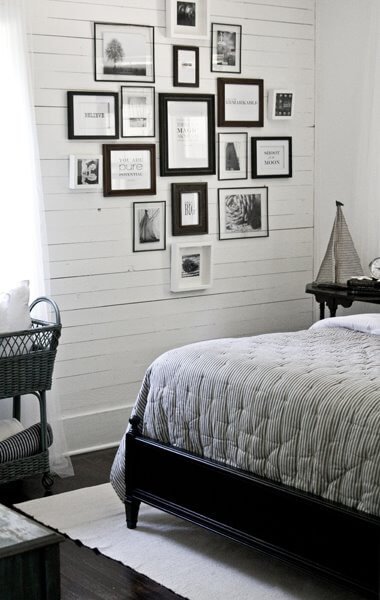 These photos do help in giving guests a little authenticity to your guests as they come to know of your family through these photos.
Lacking space in the guest room doesn't mean you have to lack in the style as well. Try out these quirky room ideas for comfortable living!