Shillong is such a mesmerizing hill station that remains very close to nature surrounding by beautiful pine forests and mountains. Referred to as the "Scotland of The East", it is such a spectacular place for reliving memories and having some fun in life.
The town is so unique with British colonials spending quality time here. There are numerable picnic spots in Shillong, each different and diverse from the other. The influence of colonial-style buildings in Shillong is proof of it.
The beauty is splendid making you want to come back here often. Some of the best picnic spots near Shillong are listed as under:
1. David Scott Trail
If you are looking for an adventure-filled day with great picnic spots, then David Scott Trail turns out to be the perfect place for you. It is beauty in serenity and while walking by the trail, you will find beauty in the surroundings.
Witnessing the local Khasi villages of Meghalaya is a treat to the eyes. You will find a hanging bridge at the end of the trail becoming the hot spot for photographers.
While travelling in the path, you will find many picnic spots amidst the natural scenery of Meghalaya.
2. Mawlynnong
Mawlynnong is such a grand place near Shillong and is known as the cleanest village in Asia.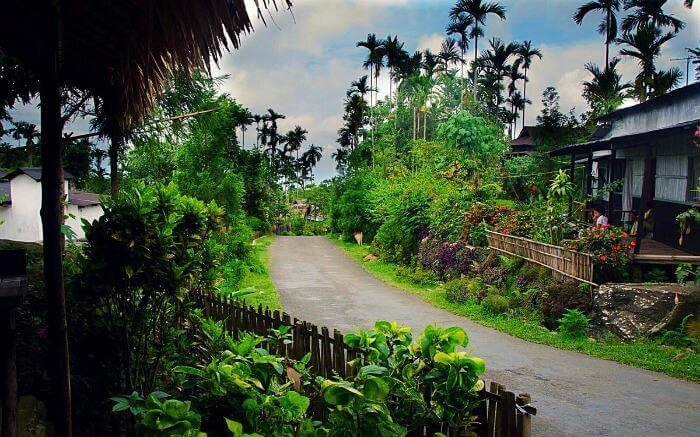 The village is kept in its natural form and even today, it looks so picturesque and serene with chances of interacting with the locals in their homes or even learning the history from them.
While planning for a lovely picnic here with your family, bring your things or you can buy lunch from any hotel and have it here. The beauty looks gorgeous during monsoons and so many people love visiting at this time.
3. Kyllang Rock
Kyllang Rock is a massive granite rock located in the West Khasi Hills in Meghalaya making it a famous picnic spot in Meghalaya. The rock Is located 5400 meters above sea level with the entire surrounding being covered in rocks and stones.
The height of the rock is 1,000 feet climbing up to which you will get a panoramic view of the whole valley. Most people prefer coming here for a picnic because of its infinite beauty and wonder.
4. Mawphlang
Mawphlang is another beauty located very near to Shillong and it is one of the most desired picnic spots that you will ever come across. Surrounded by thick pine forests, this village shows the culture and tradition of the people of Meghalaya.
It is a heritage village that has been preserved for such a long time for understanding the tribal culture of the people living here. It is an amazing place to have a picnic with the family with a quiet environment surrounding it. 
5. Umiam Lake
Umiam Lake is a human-made reservoir surrounded by dark green forests leaving you awestruck at the very moment you see it.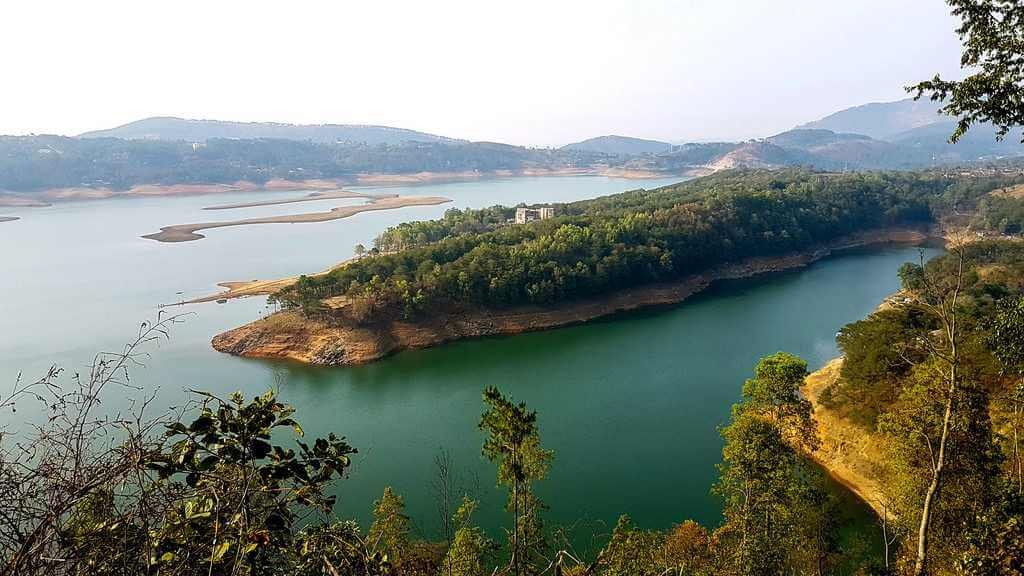 There is a park very close to the lake where you can have a picnic with family and friends. You can also take part in the water activities held at the lake. 
Next time you plan on visiting Shillong, do not forget to explore all these wonderful and mystical places nearby Shillong.