Portland has the highest number of food carts in the entire US with about 600 food carts operating all over Portland.
The carts are run with the help of trained chefs along with the carts clustered together. With very little money, you can relish and gorge on all amazing kinds of stuff at the food carts.
There are so many options for all kinds of foodies to enjoy satiating taste buds. The best ones in Portland are listed as under:
1. Fried Egg I'm in love
Giving such a classic twist to the burger, the name of the cart itself attracts lots of foodies to this particular food cart. Perfectly delectable handheld breakfast sandwiches are sold on this food cart. You will so many egg varieties with the signature sandwich being Yolko Ono.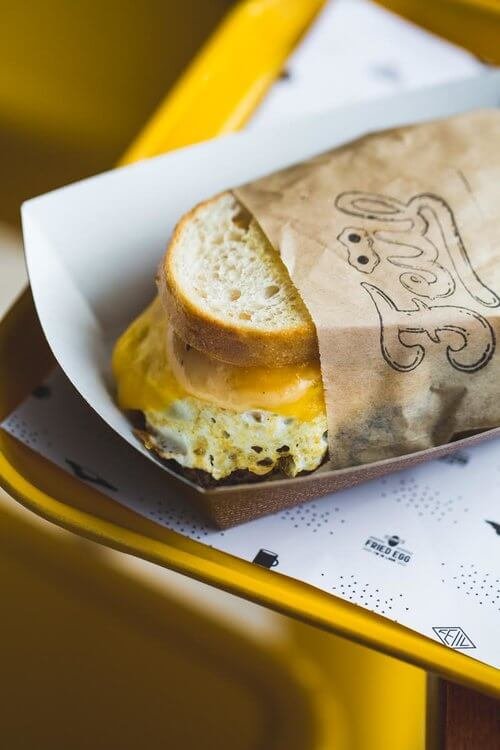 It is a mouthwatering sandwich prepared using fried egg, parmesan, pesto, and wrapped using sausage patty. The sourdough bread creates a unique combination in total. The cart is so irresistible colored in bright yellow defining an egg.
2. Viking Soul Food
Norwegians are known all over for their love of food which can be seen ultimately in this food cart. Get the taste of Scandinavian food discovering the wonders of Norwegian Lefse made using potato flatbread being the perfect accompaniment.
With heavenly combinations of flavorful meatballs with gravy or smoked salmon with dill, everything found here is delicious in its terms.
Order a lingonberry iced tea alongside seafood chowder and you will give another order of the same thing.
3. Matt's BBQ
Matt's BBQ is one of the special spots for tasting BBQ and the meat gets sold early in the day. If you are planning of visiting this food cart, try out Whole Shebang for the very first time made with perfectly smoked meats of pork ribs, briskets, and sausages. If you want the meat to be served with a twist, try out their Texas Style Tacos.
Along with the juicy and tender meat pieces, you must order their famous queso mac and cheese that melts in the mouth.
4. Stretch the noodle
The actual noodle-making process is shown in the food cart. Both husband and wife prepare fresh noodles right before your eyes.
They are served freshly in pots so have to be taken directly after preparing. The noodles are mixed with spicy chilli oil and fresh vegetables.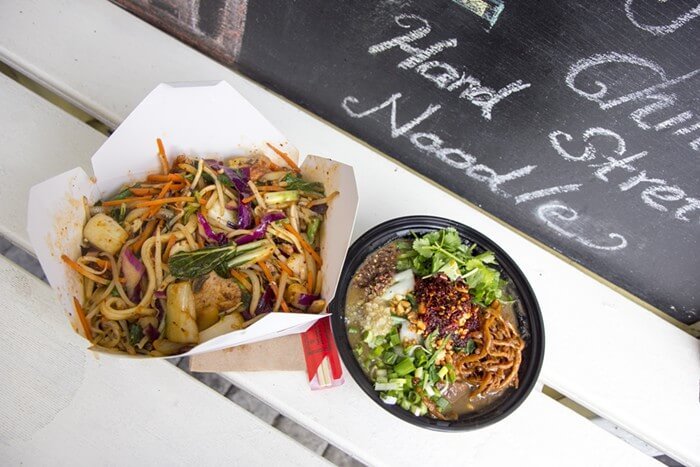 Apart from the noodles, try out their beef soup which is classic in itself. Then they have their dumplings and entire shrimps with tails sticking out.
5. Flew The coop
You will find the best chicken sandwiches all over Portland in this food cart! They prepare the Southern styled fried chicken with the menu so prepared to perfection.
Relish the Korean Fried Chicken prepared using spicy chilli sauce and also the buffalo and Nashville hot chicken sandwiches are a delight in themselves.
For those wanting to have just the plain chicken sandwich, you can have it too!
These are some of the best food carts in Portland. When in Portland, try out these food carts for enjoying food in a bigger sense!