Morning beverages are sensational with coffee being the alternative loved by everyone. It is preferred by all New Yorkers and in a busy life, nothing gives a better start than a cup of caffeine.
If you want to keep yourself going in the busy cities, keeping yourself fueled is essential.  New York is filled with cafes warm and cosy with their menus so delicious and drinks refreshing. Some of the best cafes in New York City are listed as under:
1. Maman cafe:
An Instagram worthy café, Maman is all for chic and vintage décor lovers. They offer amazing hot chocolates and lavender-infused drinks for the perfect balance of herbal and authentic flavours.
The rustic and floral cups decor makes you want to come back to this café frequently. You will find this café busy even during weekdays with many people working calmly in its quiet atmosphere. The cost for two is reasonable at $25.
2. Stumptown Coffee Roasters
This cafe is a connection to Ace Hotel where ordering is done through the lobby. It is so brightly lit that you will find all sorts of tourists here from hipsters to teenagers and professionals.
This café remains crowded most of the time but if you are here for spending some quality time, stick to the limited stools here for a wonderful cup of coffee.
They offer takeaway cartons of cold brew and they have a great menu with various options. The cost for two is $10 making it such a crowded place.
3. Birch
This is one popular coffee shop spread across the whole city. This place is generally laid back with vibes for both professionals and students who want to study.
They offer various coffee ranges for different customers. Apart from the non-dairy options in the menu, fill your hearts and souls with their lattes, cappuccinos, and iced coffees.
If you are planning of exploring the city and meeting new people, Birch is a sweet café to start the journey with. It costs $20 for two and has great reviews online and offline.
4. Ground Support
This café is just like a short break from the hustle and bustle of New York City life. This place is for all those running late to work and bored of seeing the shopping spree of pedestrians.
The café is uniquely designed with wooden logs and picnic tables for those coming here for chit-chatting and gossips.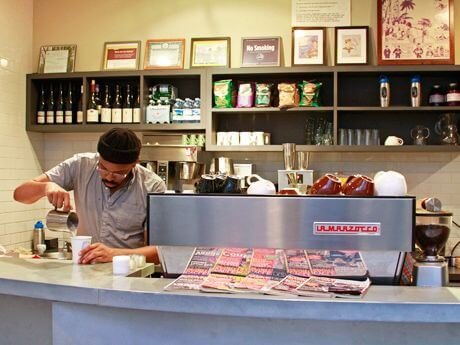 If you want to sit outdoors, it has nice benches overlooking the whole city. It has a fast service option so you can simply pick up your order and leave within minutes. It costs $15 for two which is quite affordable.
5. La Colombe
Apart from the mouthwatering menu and coffees, this ambiance attracts people to this cozy café. The interior is done minimalistic as people come here for the great coffee.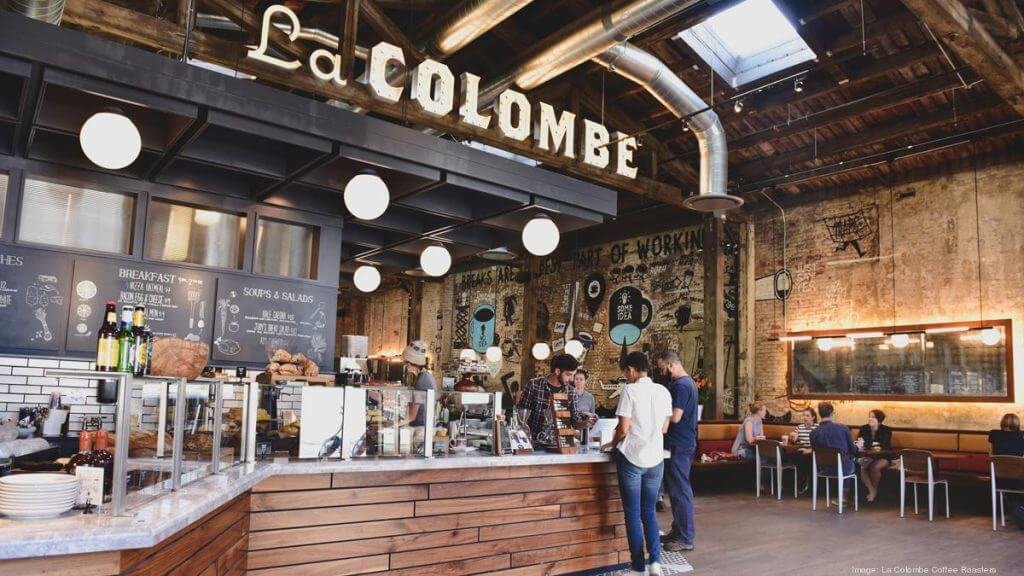 Everything is simple in this café and it is one of the best coffee houses in New York City. This café is busy at all times, so you don't have to wait for your baristas! They are indulged in making great draft lattes and flavoured drinks.
These are some of the cafes worth your time in NYC. If you want to feel the real vibe of New York, visit these cafes.