Talk of Desserts and you will find lots in Europe. So many desserts await you! Name it and you will find it from ice creams, tarts, cookies, candy and so much more! These are so delicious that you will want to have it time and again. Some of these European street food sweets are listed as under:
1. Leche Frita
It is a Spanish dessert made using firm milk pudding and the encasing is done with fried shells of eggs and flour. The encasing is crunchy and the dessert is utterly mouthwatering with the concoction flavored with cinnamon.
Leche Frita means fried milk can be served with ice cream on the side. It is a popular street food sweet in Spain found in many restaurants and pastry shops. 
2. Fritule
These are Croatian versions of sweets made like fritters. It is prepared with yeasted dough having eggs, milk, butter, flour, and sugar. It is prepared using different flavors like grated apples, baking powder, raisins, etc.
The batter is so buttery and thick for staying crispy and light. It is served with various sugary toppings like whipped cream, melted chocolate, or caramel. Fritule is served mostly during festive seasons.
3. Gelato
Your trip to Italy is incomplete without getting the taste of Gelato. It is an Italian dessert creamier than ice cream with thick consistency from less cream, more milk, and no using any egg yolk.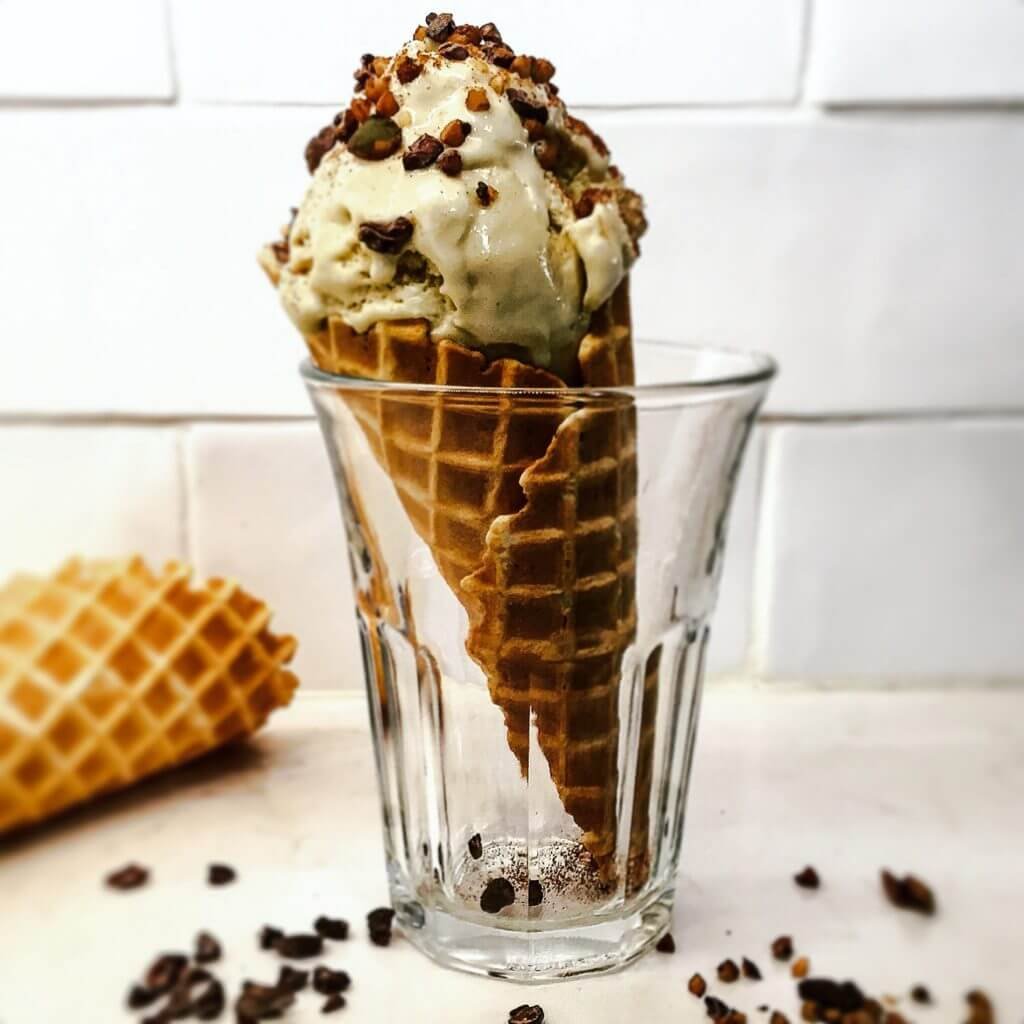 You will find Gelato shops in every corner of Italy. Always have gelato that is served fresh. The gelatos are served with fior di latte, custard, chocolate, pistachios, hazelnuts, etc. Order for a cup or cone and you can ask for one more serving.
4. Norwegian Success Cake
Norwegian Success cake is a very famous Norway Dessert and is a gluten-free dessert made using almond meringue and sweet cream. The cream is made from eggs, sugar, cream, and butter.
It is so tempting that you cannot resist it. Some versions have almond toppings for a crunchy texture. Norwegian Success cake can transport you to total dessert heaven!
5. Crepes
In Paris, Crepes are everywhere and these are one of the best sweet options in Paris. Crepes are like thin pancakes made from milk, eggs, flour, salt, and butter and it has a variety of filling ingredients.
While ordering crepes from a vendor, decide the filling you want. The common ones are strawberries, sugar, chocolate, bananas, butter, whipped cream, caramel, etc. The vendor will take the right amount of batter in circular cast iron and spread the thin batter. Flip it for cooking both sides and it is folded to thirds.
6. Sticky Toffee Pudding
It is a small and dark cake dipped in syrup and served with a scoop of ice cream on the side. The cake is smooth and very light considering it is cooked in sugar and cream syrup. Vanilla is added to the cake making it a perfect dessert for rainy days.
The streets of Europe are filled with tasty desserts! It just needs to be explored! Take on the sweet tooth adventure and get a taste of the best desserts of Europe.