When it comes to culinary experience, Zurich is a city rich with cuisines and delicacies. It provides some extensively lip-smacking brunch places for a never forgetting experience! Check out the list of top brunch spots in City Center, Zurich:
1.  Café Des Amies
This calm and delightful café offers some amazing brunch and breakfast options in Zurich.
The light interiors add to the vibe of the café giving a cosy atmosphere while enjoying some peaceful time here. It serves generous portions of food made from seasonal and local natural ingredients.
This particular bistro is a crowd puller providing some of the best breakfast options in Zurich City Center.
2. Babu's Bakery and Coffeehouse
For all the coffee lovers out there, Babu's creates some innovative and tasty coffees in Zurich town.
Apart from the brewed delights, it offers classic fresh cakes, fruit juices and waffles. This place holds a special place for preparing great breakfast comprising of organic omelettes to crispy bacons.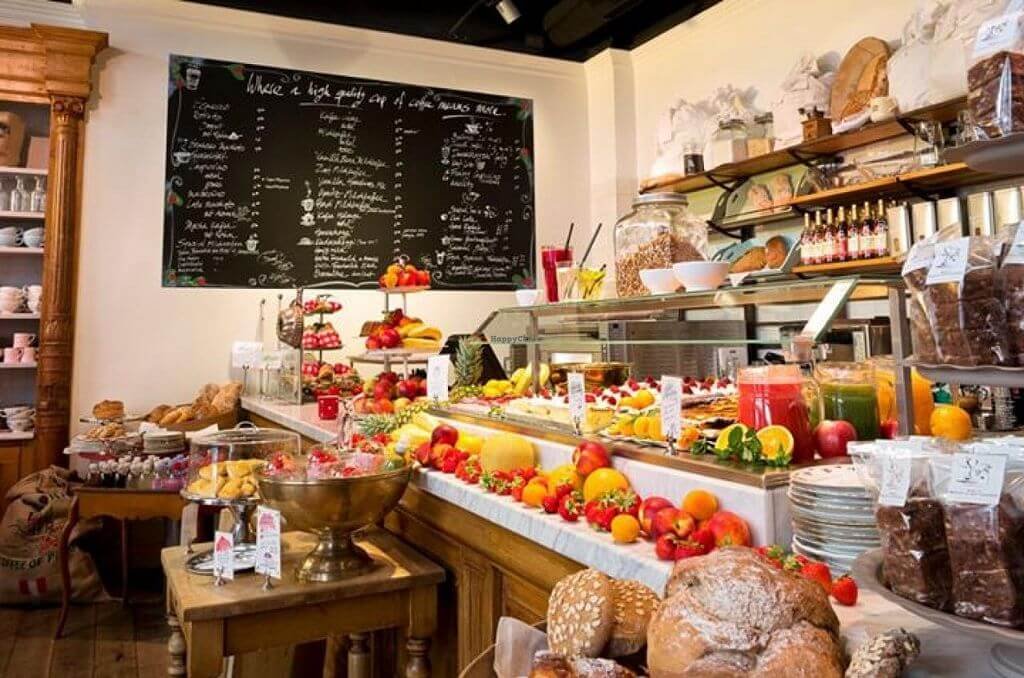 Weekends see all day brunch from Babu's with visitors enjoying their breakfast laid down in the comforting chairs. It has everything about a good brunch and even more!
3. Fork & Bottle
Fork & Bottle is highly admired by professionals, food lovers and practically anyone who visits this fantastic spot! It produces everything fresh and organic.
With Sundays selling special ranges of sweet and savory dishes, it sees a huge crowd every Sunday. People can prefer sitting outside in the large area or even it has cozy interiors.
The rustic charm of the café attracts everyone to it! The staff is quite friendly and welcoming making people fall in love with this café in Zurich City Center.
4. Bohemia
Bohemia is a combination of Caribbean, California and South American cuisine reflected in the interiors also.
The food in Bohemia offers visitors with excellent taste and good balance of all ingredients. It was the first restaurant starting with its coffee brewing facility providing delicious breakfasts along with it.
The quality of its brunches is found in none other. The wooden accents and warm interiors add to the charm of eating in Bohemia. Everything is fresh and homemade from cakes to bakeries. The weekend brunch is a famous one inviting people as late as 4 pm.
5. Maison Blunt
A tea room made in Moroccan style, Maison Blunt is so beautifully decorated with cozy sofas and chairs. This place is too crowded during weekends. Apart from its delicious egg recipes, people also crave for their fresh coffees and teas. It offers varieties of pancakes and waffles made using distinctive ingredients.
During the summer months, visitors can sit in the secluded garden taking you back to memories of tropical garden.
6. Café Bubbles
Bubbles is known for serving the best English breakfast being the friendliest café in town. The breakfast menu comprises of omelettes and bagels. This café is a good one for bonding with friends and families. The café is so friendly providing some delicious dishes.
When in Zurich, go to these cafes for a scintillating experience!