The people of Madurai are getting creative with first parotta masks and now biscuit cups with a motto of an eco-friendly way of drinking Chai!
The RS Pathy Nilgiri Tea Kiosk gave up on Kulhad and adopted an innovative way of chai in an edible cup. Let's see their progressive ideas in details:
Serving tea with a little history:
The owner of Nilgiri Tea Kiosk, Vivek is claiming that they have been selling more than 500 biscuits cups every day.
Vivek always wanted to try different with a unique approach keeping in mind all about the customer base. Nilgiri tea Powder is one of the many products which have been designed according to the tastes of customers. 
They grow their brand of tea leaves with cultivation happening in Ooty and Kodaikanal filled with eucalyptus oil and medicinal herbs.
Firstly, he decided in selling tea and snacks at his Ayurvedic shop but after getting immense popularity, they started venturing out their tea stall and kiosks.
The ecofriendly way:
With the ban on plastic, Vivek decided on trying with a different alternative and came up with biscuit cups that are eco-friendly, hygienic, and user friendly as well.
These are low in cost and with many tea stalls opting for steel glasses, Vivek preferred using the biscuit initiative for getting ahead in business.
As steel cups need maintenance and he came up with a unique concept of Kulhad chai naming it Tandoor Tea. First, he sold tea in Kulhads very famous in North India and his Chai had a great taste attracting many Chai lovers to his stall.
The Biscuit cup alternative:
In March 2020, he knew about Edco's wafer-based products like ice cream cones and with that initiative in mind, he came up with the idea of biscuit cups and shared with his manufacturers.
After trying it for quite some time, Vivek saw that there was a considerable change in the number of customers. More customers were entertaining his idea of biscuit cups.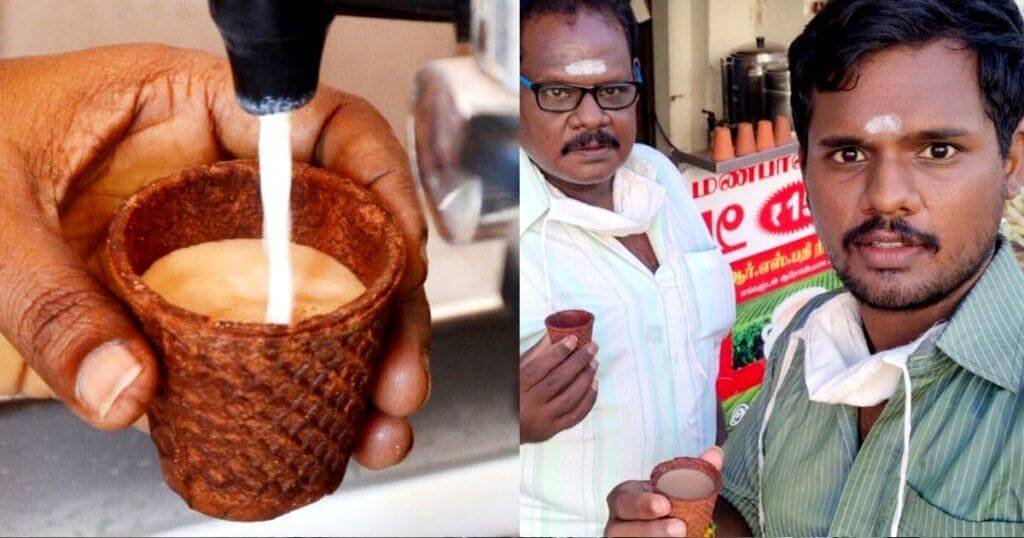 He placed a huge order of the same and that turned out to be a great HIT among them. The cups are tried and tested to check that they do not break during the transit time.
The cups are well designed just like ice cream cones. And to top it, the cups are also delicious to eat.
Customer Reviews:
People loved his new and fresh idea of having the cups along with tea became popular with many travellers coming to his stall. After the Tandoor tea, people were excited about trying the eco-friendly biscuit cup chai.
The cup is just the crisp biscuit people love having along with their chai! Madurai being a small city, coming with such a mastermind concept is something appreciable.
So, when are you planning to visit Madurai next? Do visit Vivek's kiosk where you can have the tea along with the cup. It sounds amazing and delightful. Do have your cup of Biscuit cup chai and you can experience the wonderful taste in every sip!