Jodhpur is the second-largest city in Rajasthan and is also known as "The Blue City". The city of Jodhpur is rich in culture and also food providing many delectable Rajasthani cuisines.
It fulfils all desires of foods providing delicious foods in different cafes. Jodhpur has more of a spicy taste and is known by the name of sweet shops located in the nook and corners of Jodhpur.
It has some amazing cafes worth trying and helping in satiating your taste buds. Some of these are listed as under:
1. The Daily Grinds
The Daily Grinds is the perfect place for all those looking out to Mexican food in Jodhpur. Apart from Mexican, they also serve North Indian and continental dishes. The dishes are presented innovatively and uniquely.
Apart from the food menu, try out watermelon Mojito from the drinks section. Soya Chaap, Hot Chocolate, Pizza, Cumin Spice, are some amazing dishes to try here costing Rs. 700 for two people.
Also Read : 5 Simple Easy Snack Recipes In Less Than 5 Mins!
2. Sparrow's Pizzeria
Are you a pizza lover and looking for pocket-friendly pizzerias? Sparrow's pizzeria is the right place for you to serve delicious pizzas over the years. This is one of the best and oldest pizzerias in Jodhpur filled with the crowd every day.
Cheese Pasta is their other delicacy on the menu. It is quite affordable with Rs. 600 for two and opens from 9 am to 11 pm. The brickwork and outdoor space look magnificent.
3. The chocolate room
This place is a heaven for all chocolate lovers coming across various kinds of chocolates not to be found anywhere else in India. Each dish is prepared in a unique style and apart from that, their snacks and shake menu are largely huge.
Chocolate sandwiches, doughnuts, fondue, etc. are worth trying. And who wants to miss out on a hot cup of coffee while having a chocolate sandwich? It is also an affordable café which costs Rs. 300 for two.
Also Read : 5 Must-Try Restaurants in Chikmagalur You Wouldn't Want to Miss!
4. Café 651
This café has all qualities of becoming one of the greatest cafes in Jodhpur. From desserts, beverages, coffees to continental food, you will find everything in this amazing café.
Leaving out on their mouthwatering dishes is not such a great decision. Their cheesecake easily melts in your mouth. Burger, chaat, pesto Pasta, Spaghetti, Waffles, etc. are some other delightful items found here.
5. Mosaic Eatery
Searching for a café with Italian, Chinese, Continental and North Indian food all in one? Stop looking for anywhere else and visit Mosaic café at once.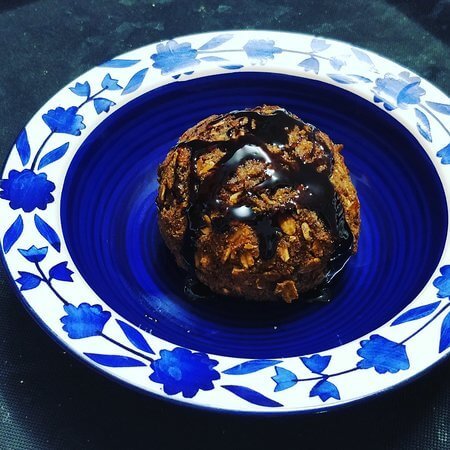 With intricate décor and cosy ambience, the mosaic eatery is a favourite for most. Their coffee is heavenly so, don't miss it out! Mac Cheese, Pad fry noodles, Smoothie bowl, etc. are amazing which costs Rs. 800 for two.
Also Read : Katori Chaat: Love for Indian Street Food
6. Café Frespresso
This café specializes in various forms of coffee, and you will find a wide variety of hot and cold coffee on their menu.
Not just their coffee but the Paneer Tandoori Pizza is also worth tasting once in a lifetime. Hot chocolate and sandwich are other things you must try out!
Here is a list of all foodies out there! Whenever you find yourself in Jodhpur, visit these cafes for leisure time and great food.